France: 'Stingy' Sarkozy in Row over Modest Contribution to Save-UMP Sarkothon Fundraiser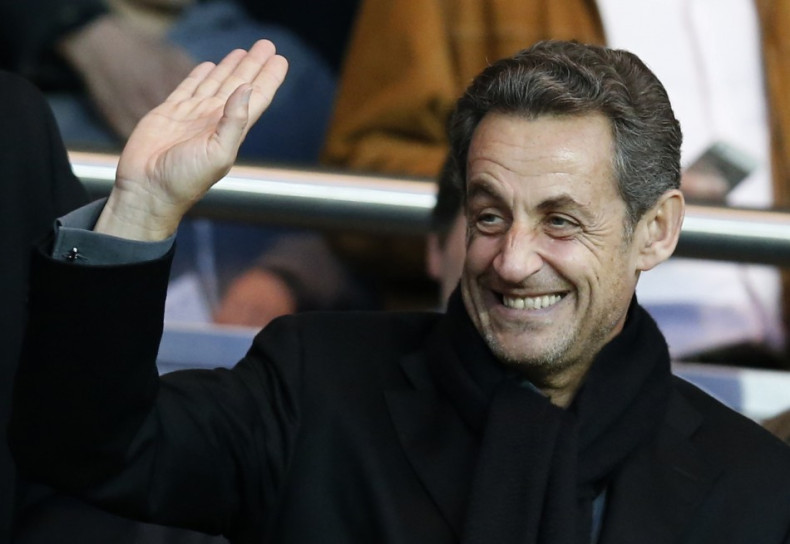 Nicholas Sarkozy's political allies have accused the former French president of being stingy, after it emerged he contributed only a few thousands euros to a fundraising campaign to save his own party from bankruptcy.
Sarkozy's centre-right UMP party appealed to its supporters for donations after it was denied an €11m (£8.5m) refund by France's top court.
Dubbed the Sarkothon, the campaign has been described as a "true success" by UMP deputy chairman Luc Chatel, as more than 100,000 donors chipped in a total of €8,7m in a few weeks, winning the UMP a two-month extension to the deadline for repayment of a related bank loan.
However, it also resulted in squabbles inside the party already torn by infighting for the selection of the next presidential candidate.
UMP MP Bernard Debre urged Sarkozy to "make an extra effort", after it was revealed he had donated just €7,500 (£6,500).
"Dare I say that he could have given maybe a bit more," Debre, told iTele.
Sarkozy's critics urged a bigger donation from the former president - who last year declared a personal fortune of €2.7m - considering that the debt was accumulated under his leadership to fund his unsuccessful 2012 electoral campaign.
"At the very least he [Sarkozy] managed the campaign thoughtlessly. He ditched us and now he comes back playing the saviour with €7,500," another MP told Le Monde newspaper anonymously. "It's a shameless operation."
The multimillion euro refund was denied by France's constitutional council earlier this month, as the court said Sarkozy had exceeded legal spending limits for his presidential campaign.
The ruling outraged Sarkozy, who described it as an attack on democratic pluralism, and gave him a pretext to bounce back into the political spotlight he said he had left for good after his defeat to Francois Hollande.
Earlier this month, Sarkozy was given a star treatment at the extraordinary party meeting called in response to the ruling, fuelling speculations he was ready to regain the reins of the party.
UMP treasurer Catherine Vautrin defended the former leader saying €7,500 was the maximum donation to a political movement allowed by the law.
However, critics said Sarkozy could have paid a larger part of the debt directly to the bank.
The former president was not the only one to attract criticism for modestly contributing to the cause.
Some MPs also suggested that his model/singer wife Carla Bruni-Sarkozy did not chip in a penny.
Moreover only one third of UMP MPs opened their pockets for Sarkothon, according to Vautrin.
"Those elected are historically not the best when it comes to contribute to the funding of their own party," Chatel commented on Europe 1 channel.
Nevertheless Sarkozy published a letter to thank UMP supporters for the attachment they showed to the party "political family".
"I'd like to personally express you my gratitude for your donations," Sarkozy wrote. "You know what the UMP means to me."