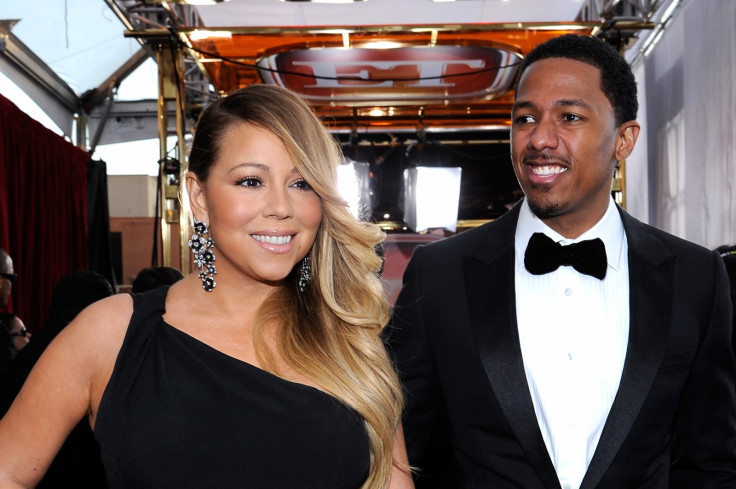 Nick Cannon has denied he is deliberately holding up his divorce from Mariah Carey. The former couple, who are the parents of twins Moroccan and Monroe, separated in August 2014 and Cannon filed for divorce later that year.
While their split appeared to be amicable, with both parties agreeing to joint custody of their children, it was recently claimed that Nick was refusing to sign the divorce petition.
According to TMZ, sources close to the former couple revealed that Carey has been trying to get Cannon to make it official for almost a year, preventing her from tying the knot with her billionaire fiancé, James Packer. The sources explained that his motivation is simple- that he "still loves Mariah and doesn't want to officially let her go."
However the 35-year-old has now spoken out to deny the claims insisting that there are no issues between him and Mariah. He told Extra: "There's nothing to tell... me and Mariah get along great, and it's a process, nobody is holding nothing up. Why would I hold it up? I want her to be happy. She is such a beautiful spirit, and we put the kids first."
The We Belong Together singer got engaged to Australian businessman Packer in January seven months after meeting. She told ET the couple aim to tie the knot later this year, adding: "There's a lot on my plate."
Despite the speculation that he isn't ready to give up his wife, when news of her plans to marry the 48-year-old businessman emerged, Nick was the first to show his support for the couple, sending a message of congratulations.
He tweeted: "Congrats to @MariahCarey and James! May God Bless Your Future Union... #GreatPeople #GreatCouple. (sic)"
And while Mariah has moved on, Nick earlier shared that Mariah will always be the 'love of [his] life'. "It's one of those things, I'm a hopeless romantic too. Through this learning process, you never say never. To me one thing I know, that will always be the love of my life, always be my family and that's never going to change.
"It's extremely disappointing when you see that people just want to perpetuate negativity when there is no negativity even involved."