Great Britain's Nick Dempsey has won windsurfing silver in the men's RS-X class after finishing third in the medal race in Weymouth.
The bronze medallist from Athens went into the final leg of the RS-X event having to hold on to the silver medal position, following a fast start earlier in the week by eventual winner Dorian van Russelberge from Netherlands.
Having finished second in the 10th race to cement his runners-up spot, the 31 year old came third in the medal race, to finish ahead of Przemyslaw Miarczynski, and recover from the disappointment of fourth place in Beijing.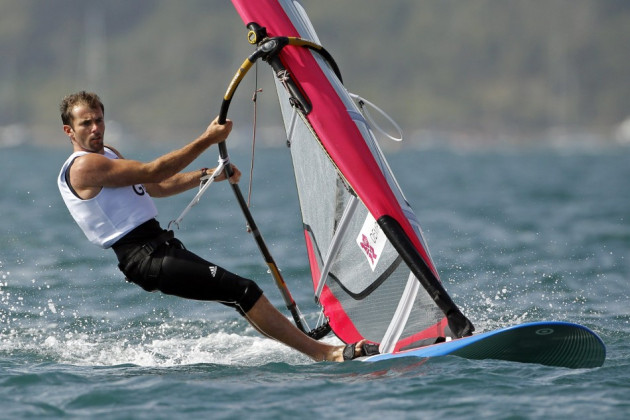 It's been a pretty difficult four years but I always believed that I could come here and do well and I'm just massively relieved I think more than anything," Dempsey said.
"It's been really tough, especially with the Dutch start, it was really very, very tough coming to terms that I was racing for second and hoping he would make a mistake and he didn't make a mistake.
"Very quickly it was only ever going to be second. I was desperate, desperate to finish second here and I'd already said third was going to be a disaster, fourth I don't know what I would had I finished fourth. I'm massively happy and just glad I could do it for all the people that have helped me."
Dempsey added: "To do it in front of your home crowd it doesn't get any better. It's probably not going to sink in for a while.
"The crowd really do make a massive difference, I've been very excited about racing on the cove and I'm very proud.
"It does make a big difference and I've seen what it's done for the other sailors who have raced here and everyone it kind of excited about racing on this course and it's because of those guys."
In Dempsey's camp his wife and two-time Olympic gold medallist Sarah Ayton gave up her own Olympic campaign to look after their son to allow the windsurfer the opportunity to compete in Weymouth.
"I couldn't have done it without her," Dempsey conceded. "She's the most amazing wife and mother and I owe her a huge amount for doing that for me; pretty selfless and yeah she's pretty amazing.
On his own future, he said: "I think it's a moment for a little bit of reflection but it's definitely not the end of the road."