LA Lakers player Nick Young is said to have denied the sexual harassment allegations against him. A woman has reportedly come forward to accuse the shooting guard and his teammate Jordan Clarkson of making "vulgar" gestures towards her and her mother while both parties were in vehicles at an intersection in Hollywood.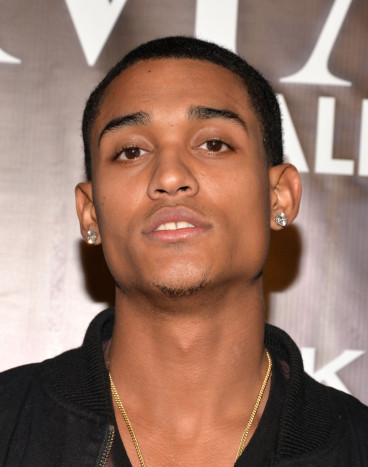 Alexis Jones, who works as an activist against athletes committing domestic abuse, sexual harassment and abuse, reportedly told ESPN that Young, 32, and Clarkson, 30, were in another car with two other passengers at the intersection near Melrose and La Brea avenues at around 7:30pm on 20 March when the incident allegedly took place.
According to Jones, she had just finished having dinner with her 68-year-old mother when the Jeep allegedly carrying the NBA players pulled up alongside their vehicle. Jones claims the men began making "vulgar, sexual gestures" towards her mother, explaining: "She was super rattled. That's the truth. It scared her.
"We were in a small car, and they were in a big Jeep, and it was a bunch of big dudes. They're leaning out of the car and making vulgar, sexual gestures. My mum was really shocked. That immediately turned into sobbing."
She continued: "The irony is I created a program called 'ProtectHer' out of the urgency to address sexual abuse in athletics, and I was on phone calls with the NBA as of Friday talking with them about integrating this message and this program into the NBA."
Young is said to have denied the allegations via Twitter, writing: "Aye if you want some attention take a pic of me and say anything next to it and post... The world we live in." However, the tweet appears to have been deleted.
Addressing the matter, LA Lakers spokesman John Black told IBTimes UK: "We have been looking into the situation yesterday and continue to today, and have no further comment at this time." He also told ESPN that the team are taking the allegations "very seriously" while head coach Byron Scott is said to be aware of the situation. Black reportedly spoke to Jones in a phone call and invited her to speak to the Lakers team about the issues her program campaigns about. Jones said: "I've been inspired by how the Lakers have responded."
The Austin, Texas, native has posted a photo on Instagram appearing to show the men, including Young and Clarkson, in the Jeep. Part of the lengthy caption reads: "I pray these pics go viral because THIS is the problem with little boys. Five minutes ago, at the intersection of Melrose and La Bre here in LA, a jeep of four boys pulled up at a red light and started yelling and making the most disgustingly vulgar gestures at my mom and me."
She added: "I'm angry. I'm insulted. I'm hurt. They were laughing hysterically until they realised I was filming them and immediately they panicked like the cowards they are."