Bendtner: Arsenal Are Not A Priority For Me
Nicklas Bendtner is planning on making a permanent exit from Arsenal, but not necessarily to Sunderland
Nicklas Bendtner has continued to insist that staying at Arsenal beyond the summer is not a top priority, with the striker also admitting he isn't entirely sure he wants to stay at Sunderland.
Bendtner has said in the past that he felt he had no future with the Gunners, and after Arsene Wenger signed the likes of Gervinho and Park Chu Young in the last summer transfer window, it appeared the Frenchman felt the same.
And Bendtner still hopes that at the end of the season he can leave Arsenal permanently, though the Denmark international isn't sure his permanent destination will be to the Black Cats, where he is currently on loan.
"Never say never about Sunderland, but it is not certain that I will be here if the opportunity arises," he told www.Sporten.tv2.dk.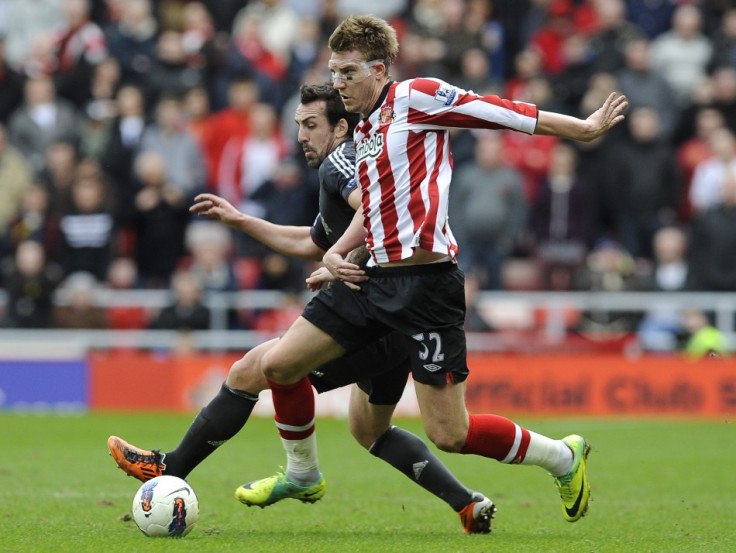 "About Arsenal, I obviously have to have a chat with the club about it [the future], but it's not there that the first priority is going to be. I think I have been fairly clear about it."
Bendtner has scored seven times so far this season for Sunderland, and says that getting more game time has made him a better player than when he left Arsenal last summer.
"It's been great to come up here and get games," he explained.
"It's different than what I was used to at Arsenal, but it's been a good period for me."
The Gunners are believed to have agreed a deal with Cologne striker Lukas Podolski in preparation for the summer, further hinting that there will be no place in the starting line-up for Bendtner.
And the club will no doubt be looking to save on wages as well, in a bid to give Robin van Persie a contract that can entice the prolific hitman as much as possible to stay at the club.
© Copyright IBTimes 2023. All rights reserved.