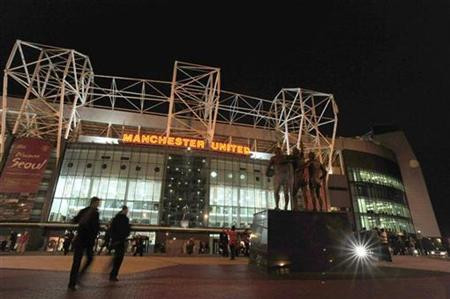 Treble winner Nicky Butt has revealed that he plans on making a return to football, with the Manchester United star admitting he has been attending training sessions at his old club to get a feel for a management position.
Butt was a part of Ferguson's young and inexperienced side in the 1990s that proved the critics wrong, and the defensive midfielder won 15 trophies during his time at the club, including the treble in 1999. He played alongside United legends David Beckham, Gary Neville, Paul Scholes and Ryan Giggs, before moving on to Newcastle in 2004, and then eventually Hong Kong.
And now Butt says that he is concentrating on getting qualified to be a fully-fledged manager, with a return to United in a behind the scenes capacity on the cards.
"I've started my badges now and am getting the hours in," Butt told the official United website.
"I go to Carrington a lot and just watch, I don't really take any of the sessions. I watch what the coaches are doing and how they speak to the kids.
"Ask any player and the knowledge is in their head. The difficult part is getting the point across and doing it clearly. That is what I've got to learn.
"Fortunately I've play under a lot of coaches who are great at projecting their voice and getting the point across. Steve McClaren, Carlos Queiroz, Brian Kidd and Eric Harrison... all were great coaches."
The former United star appears to have his mind set on coaching at some point in the future, though Butt admits he's not sure if he'll be of the calibre of coaches he's played under.
He said: "I know for a fact management is what I want to do. Whether I'll be good at it is another thing. We'll see.
"There were rumours about Oldham [in summer 2010] and someone asked if I would be interested but I never was as it was too soon for me.
"I wanted to have a year away from it, spend time with my family and go away with the kids in the school holidays. It's been great but I think I feel now I'm ready to do something."
Butt sighted former United teammate Neville as part of his inspiration on letting the unexpected happen, with Neville currently working as a pundit for Sky Sports.
"The thing is you don't know what you want to be until you try it," he explained. "After I quit football, I thought I'd try TV but I didn't like it. If I didn't try it, I would never have known.
"Gary Neville, I felt, was obviously certain to go straight into management but instead he's working as a pundit and he's got a three-year deal there. So you never know what's around the corner for you.
"You've got to be prepared to get as much as knowledge as you can, with football or whatever it is you want to do, and see what comes of it."