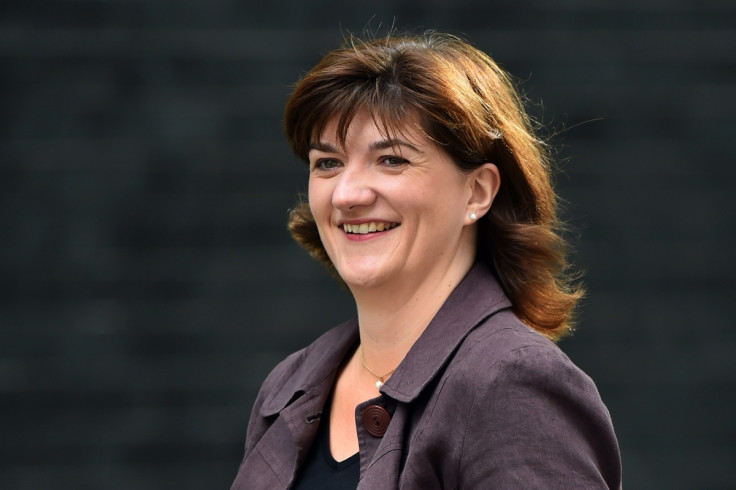 Tory MP Nicky Morgan has pulled out of her scheduled appearance on the BBC's Have I Got News For You in the wake of ongoing 'trousergate' saga between her and Theresa May.
The former education secretary was due to appear on the satirical news show for an episode due to be broadcast on 15 December.
However, an agent for the makers of the show, Hat Trick, told the Press Association Morgan will now not appear due to "unforeseen circumstances".
Morgan pulled out of the show days after she criticised the Prime Minister for wearing a pair of leather trousers worth nearly £1,000 ($1,200) for a photoshoot with the Sunday Times.
The MP said: "My barometer is always, 'How am I going to explain this in Loughborough market?'
"I don't have leather trousers. I don't think I've ever spent that much on anything apart from my wedding dress."
The comments reportedly led to Morgan being uninvited to a meeting in 10 Downing Street by May's joint chief of staff Fiona Hill, who is alleged to have text fellow Tory MP Alistair Burt: "Don't bring that woman [Morgan] to Downing Street again."
Morgan was later revealed to own a leather Mulberry handbag worth £950, which she explained was a gift and more than a decade old.
Match of the Day's Gary Lineker is due to present the episode of Have I Got News For You which Morgan pulled out of.