The UK's Department for Education needs better information on which of its reforms are most effective at tackling youth unemployment, according to the National Audit Office (NAO).
The independent parliamentary body said that the overall value-for-money of the £7bn ($11.5bn, €8.7bn) spent each year on 16 to 18 year-old learning has increased.
But the NAO said the ministry, which is led by Conservative Nicky Morgan MP, needs better information.
"The department now needs better information about which of its reforms are effective, so that it can decide which to keep, stop or change," said Amyas Morse, head of the NAO.
The recommendation comes after official figures showed that the percentage of 16 to 18 year-olds in education and training had increased.
At the end of 2013, 81.2% of 16 to 18-year-olds were in education or government-funded training, compared with 79.2% at the end of 2012.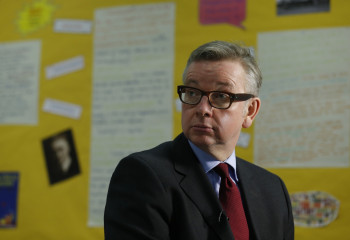 In addition, the data showed that 7.6% were not in education, employment, or training (Neet) at the end of 2013 – compared with 9.2% at the end of 2012.
The proportion of young people who are Neet is now at the lowest level since comparable records began in 1994.
One of the government's key reforms is that, since September 2013, young people have had to stay in full-time education or training for a full academic year after finished year 11, the final year of secondary education.
The legislation, which was introduced by the former education secretary Michael Gove, also means that they will have to continue learning until their 18th<sup> birthday from 2015.
The NAO said that the department has removed a major risk to value-for-money by starting to allocate funding per person, rather than per qualification.
This removes an incentive for schools and colleges to encourage learners to complete many short courses, not all of which were useful.
Apprenticeship problems
The NAO also said that apprenticeships are getting longer, but the total number of people becoming apprentices has fallen. Although plans to increase employers' involvement in the management of apprenticeships are sensible, there are risks to requiring employers to pay more towards the cost of apprenticeships.
The department aims to address these risks by trialling a new system.
The NAO also said that only 40% (200 out of 459) of eligible providers of the government's new traineeship scheme who said they would deliver traineeships, have begun to do so.
The initiative was launched in August 2013 and it is designed to give young people the skills to become 'work ready'.
The NAO said 5,400 16 to 18 year-olds had started a traineeship in the first nine months of the scheme's launch.
The Department for Education had not responded to request for comment at the time of publication.