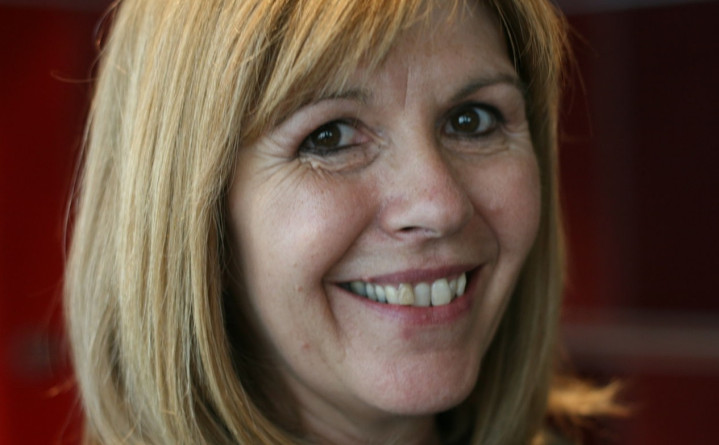 Schools, universities and companies throughout the UK should create "dating website" inspired regional job hubs to tackle "woeful" careers advice, according to Tomorrow's World star Maggie Philbin.
Philbin, who heads up the UK Digital Skills Taskforce, told IBTimes UK businesses and the education sector should co-operate to open up the world of work to young people.
"We went all around the country and the one thing that came through loud and clear was that careers advice was generally woeful," Philbin said.
"It was very focused on the university route. One of the things that was suggested many times was the idea of having regional hubs which connected schools with local businesses and opportunities for work placements, and maybe people coming into the schools.
"[It would be] almost like a dating website, it [would be] somewhere where schools and business can match up and operate on a local level."
The UK Digital Skills Taskforce is backed by the Labour Party and Ed Miliband asked Philbin to head up the group.
But the TV presenter told IBTimes UK she turned down secretariat help from the party and explained she had recently met with advisers as well as Education Secretary Nicky Morgan and Shadow Education Secretary Tristram Hunt.
The group's interim report made a number of recommendations earlier in the year, including calling on the government to invest at least a further £20m ($32m, €25m) by 2020 to help embed the new computing curriculum in schools across England.
The suggestion came after the group revealed the current funding is at £3.5m, which equates to just £175 per school.
Skills "time bomb" is ticking
Philbin, speaking at a Tech London Advocates event in London, also warned the UK economy faces a "time bomb" because workers need to update their skills.
"[There are] people currently in the workforce, whose skills may be completely out of date, and in companies who may not realise that they have got people with outdated skills – that's a time bomb," Philbin told IBTimes UK.
"You'd be amazed at the number of small companies and charities who don't have a website or, if they do have a website, don't have a website where you can conduct any kind of business transaction."
Philbin is the co-founder and chief executive of Teen Tech, an organisation that helps young teenagers see the wide range of career possibilities in science, engineering and technology.
With that in mind, IBTimes UK asked the TV presenter what more can be done to get more women into the technology sector.
She said: "You've got to look at the subliminal messaging when kids are quite young, in terms of what things girls are good at and what things boys are good at.
"Then schools could be a little bit more intelligent in terms of what they do with work experience in companies.
"Because, if you look at the statistics, there is a big difference between the number of girls who have science, technology, engineering and mathematics [STEM] related work experience and the number of boys who have STEM related work experience – that's something that's quite easy for a school to measure and put right."