Murderer Nicola Edgington Police Missed Opportunities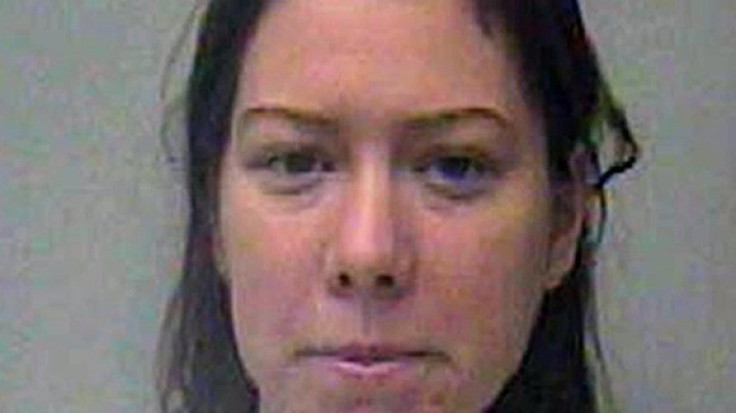 Police failed to carry out key background checks on a psychiatric patient who killed a woman in a random attack on the street six years after killing her own mother.
Nicola Edgington, 32, has been jailed for life for the 2011 murder of Sally Hodkin, 58, in Bexleyheath, southeast London. Edgington also received a minimum 20-year sentence for the attempted murder of Kerry Clark, 22, moments before the fatal attack. Both sentences will run concurrently.
A report from the Independent Police Complaints Commission (IPCC) shows that police failed to check the national crime database after she alerted them and before she went on to kill. a check would have revealed that she was regarded as a danger to the public, the IPCC said.
It has since emerged that Edgington, who suffers from schizophrenia, made five phone calls to police on the day of the attack pleading with them to section her under the Mental Health Act. She said she was hearing voices and she thought she was going to kill somebody.
Four of the calls were made by Edgington while she was in A&E at the Queen Elizabeth Hospital, Woolwich, where she was waiting to be seen by a mental health team. She had been taken voluntarily to the hospital as a place of safety by two officers who responded to the initial 999 call.
However, officers failed to run a police national computer (PNC) check on Edgington when she originally made contact, meaning that she was able to leave the hospital unimpeded.
Had officers run a PNC check, they would have known that she had been convicted of the manslaughter of her mother after stabbing her nine times in 2005. She was released in 2009.
After leaving the hospital, Edgington went to Bexleyheath, purchased a knife and went on to attack Clark, who was able to fight her off. Edgington then stole a 12-inch steak knife from a butcher's shop and fatally stabbed Hodkin in the neck.
A place of safety
The IPCC found officers contacted the hospital only after her fourth phone call and said Edgington's second 999 call from the A&E department was downgraded because she was considered to be in a place of safety.
The IPCC report also found that local officers in Greenwich were not notified that Edgington was living in the area.
IPCC commissioner Sarah Green said it was of "great concern" that police did not carry out a PNC check.
"This tragic case has robbed a family of a much-loved wife, mother, grandmother and friend," she said.
"Nicola Edgington had a violent history linked to her mental health problems and was evidently aware that she was a threat to others. She made repeated phone calls to police asking to be sectioned under the Mental Health Act and warned officers in person of the risk she posed to those around her.
"While our investigation found that no police officers or staff breached the code of conduct, it is of great concern that no PNC check was carried out which would have immediately alerted them to Edgington's violent history.
"Without this PNC check, both the police and staff at Queen Elizabeth Hospital were without crucial information which may have influenced their future decisions, increased the urgency of the situation and could have escalated the medical attention she was given.
"We also found that when Edgington tried to leave the hospital shortly after she arrived, there was a missed opportunity for the officers to use their powers under section 136 of the Mental Health Act which would have provided medical staff with the opportunity to detain her."
Judge Brian Barker dismissed claims of mental health issues when passing sentence, however.
He told Edgington at the Old Bailey: "You are manipulative and exceptionally dangerous. What you did could not have been more selfish.
"I disagree that the responsibility for these acts can be laid on others. You made your choice and these were terrible acts for which you must take responsibility."
© Copyright IBTimes 2023. All rights reserved.