Nicola Sturgeon postpones IndyRef2 plans 'until terms of Brexit are known'
Scotland's first minister to wait until negotiations are over before deciding whether to hold second referendum.
Scotland's First Minister Nicola Sturgeon has shelved plans to hold a second Independence Referendum until the "terms of Brexit are clearer."
The SNP leader had previously said Scotland would consider holding a second referendum after the UK voted to leave the EU last June, describing the result as "democratically unacceptable" for a country which voted overwhelmingly to remain.
Speaking in Holyrood, Sturgeon said she has now "reset" plans to seek a second Scottish referendum in the near future and instead hopes to be "at the table" for future Brexit talks in order to "protect Scottish interests" including remaining in the single market.
Sturgeon previously earmarked either autumn 2018 or spring 2019 as potential dates for 'IndyRef2'. She has now said she will not consider a second referendum until Brexit negotiations are over when the "terms will be clearer".
Sturgeon said she has been further "reflecting" on the idea of holding a second referendum in the wake of the last general election, in which her party lost 21 Westminster seats after outlining her position to seek legislation on another referendum.
She said: "It remains my view that at the end of the Brexit process, the people of Scotland should have a choice about our future direction as a country. Indeed, the implications of Brexit are so potentially far reaching that, as they become clearer, I think people will increasingly demand that choice.
"We face a Brexit we did not vote for, and in a form more extreme than most would have imagined just a year ago. And now, the terms of that Brexit are being negotiated by a UK government with no clear mandate, precious little authority and no real idea, even within its own ranks, of what it is seeking to achieve.
"While we must hope for the best, the reality is that with the UK government's current approach, even a so-called good deal will be on terms substantially inferior to our current EU membership."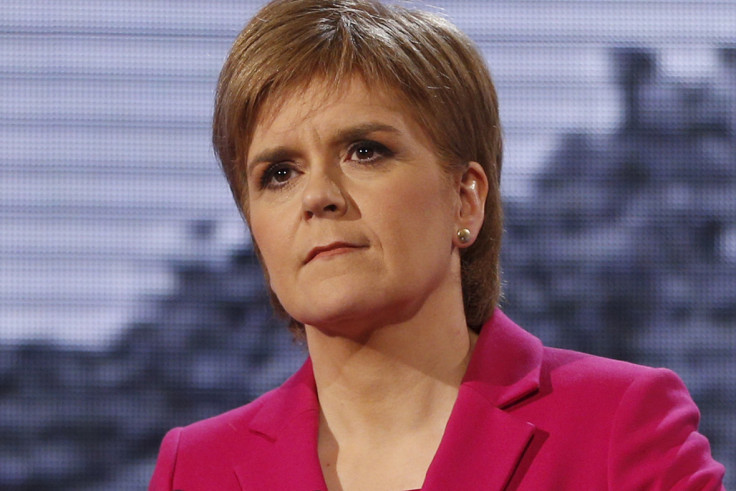 She added: "The Scottish Government remains committed - strongly - to the principle of giving Scotland a choice at the end of this process.
"But I want to reassure people that our proposal is not for a referendum now or before there is sufficient clarity about the options - but rather to give them a choice at the end of the Brexit process when that clarity has emerged.
"I am therefore confirming today that, having listened and reflected, the Scottish Government will reset the plan I set out on March 13th. We will not seek to introduce the legislation for an independence referendum immediately.
"Instead, we will - in good faith - redouble our efforts and put our shoulder to the wheel in seeking to influence the Brexit talks in a way that protects Scotland's interests.
"We will seek to build maximum support around the proposals set out in the paper that we published in December - Scotland's Place in Europe - to keep us in the single market, with substantial new powers for this parliament.
"We will do everything we can to influence the UK in that direction. And then at the end of this period of negotiation with the EU - likely to be around next autumn - when the terms of Brexit will be clearer, we will come back to Parliament to set out our judgment on the best way forward at that time, including our view on the precise timescale for offering people a choice over the country's future."
© Copyright IBTimes 2023. All rights reserved.