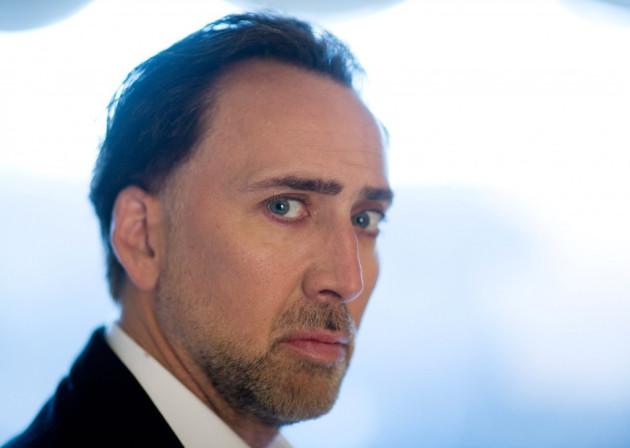 Two British publications have had to apologise to Nicolas Cage after accusing him of being a stalker and a tax evader.
On 1 September, the MailOnline said Cage was evading taxes in an article entitled 'Nicolas Cage fails to return his DVD rentals and clocks up $230 in late charges'.
The actor was paid an undisclosed amount by the paper and received the following apology: "On 1 September we wrongly referred to Nicholas Cage as a 'tax evader'. While Mr Cage has owed a substantial sum to the IRS for unpaid taxes, he has never been accused or found guilty of any tax crime.
"We apologise for any distress and embarrassment caused by our error."
Cage's lawyer, Paul Tweed told the BBC: "My client has secured a complete vindication of his reputation following the publication of a categoric retraction by the MailOnline for what they immediately acknowledged was a completely unfounded and defamatory allegation of tax evasion.
"While my client acknowledges the MailOnline's prompt apology, which was one of the quickest that I have negotiated in recent times, together with the payment of undisclosed damages and his legal costs, he nonetheless remains very concerned that such a false and outrageous headline should have been published in the first place."
Meanwhile, Star magazine has been forced to apologise for an article headed 'Creepy Cage Stalked his Co-star' on 17 September, in which it was alleged that the Con Air actor had made Vanessa Hudgens feel uncomfortable on the set of their forthcoming film, The Frozen Trooper.
The statement said: "We erroneously reported that Nicolas Cage had 'unnerved' High School Musical actress Vanessa Hudgens with his behaviour on the set of their new thriller, The Frozen Ground.
"Nic and Vanessa denied that any of the reported events occurred, and they confirmed that they're on excellent terms and are eagerly looking forward to the Nov. 30 release of their film. We apologise to Mr Cage for the error and are happy to set the record straight."