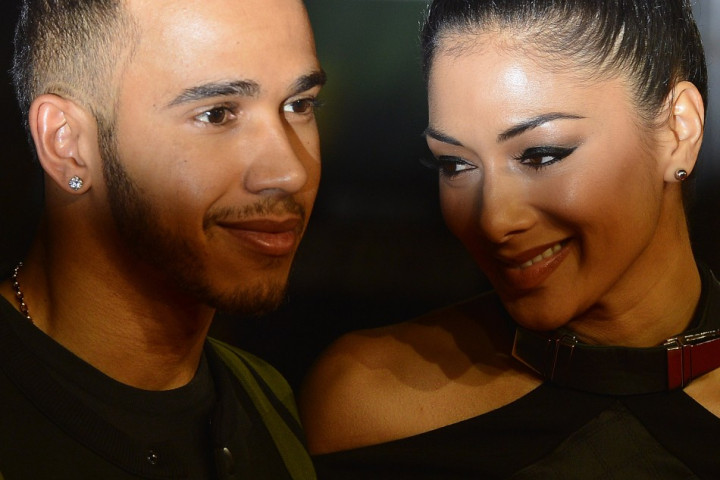 Lewis Hamilton's weekend began well, with pole position at the 2013 Formula 1 British Grand Prix at Silverstone. But beginning with the race on Sunday afternoon, the British driver's fortunes took a tumble.
It began with a punctured Pirelli tyre that saw him concede the race lead (a possible win) and then a top three finish. And it appears to have ended with him breaking up with long-time girlfriend Nicole Scherzinger.
The 28-year-old former Formula 1 world champion with McLaren-Mercedes began dating Scherzinger after the MTV Awards in 2007. However, conflicting schedules and the fact the 35-year-old singer is based in the US and Hamilton in Switzerland (when he's not travelling for his career) led to several difficult moments.
In January 2010, the two were reported to have broken up and the same speculation surfaced in October the following year. The two were then reported to be on the verge of breaking up last summer as well, when the former Pussycat Dolls singer confronted him about his infidelity. The couple stuck it out that time but it seems they've finally given up the ghost.
The Sun quotes a source as saying: "It's so hard to keep up a relationship when they're barely in the same country as each other. Both have supported each other in their careers and will continue to do so. But the nature of their work ultimately cost their relationship."
The tragic part of the story is the split surfaces only a week after reports the Formula 1 star was ready to propose marriage. When asked about the possibility, he said, "We've been together for five years, which is quite a milestone. But hopefully in the near future. Maybe before we get to six years."
As for Scherzinger, who is presently busy with auditions for the 10th season of the X Factor, sources say she is "heartbroken and completely devastated".