Formula 1 British GP 2013: Nico Rosberg Wins Dramatic Race after Sebastian Vettel Retires
Sebastian Vettel was forced to retire from the British Grand Prix, while in the lead with only 10 laps left
Mercedes' Nico Rosberg recorded a fortuitous win at the 2013 Formula 1 British Grand Prix in Silverstone, after defending world champion and race leader Sebastian Vettel slowed dramatically and retired, with just about 10 laps left. The 28-year-old took the chequered flag for the second time this season, following his triumph at Monaco in May.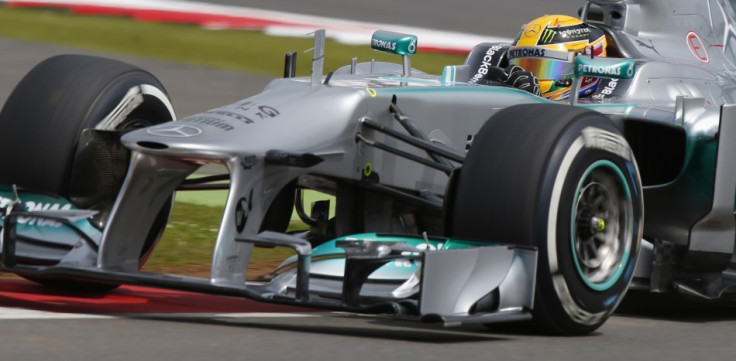 Vettel's retirement - a gearbox problem - brought out the safety car and the field gathered behind Rosberg for an incredibly exciting sprint to the chequered flag. Ferrari's Fernando Alonso was in particularly inspired form, carving his way past the McLarens of Jenson Button and Sergio Perez, the Force India of Adrian Sutil and championship rival Kimi Raikkonen, moving from seventh to third in the space of just a few laps.
The weekend finished on a happy note for the Spaniard, after he suffered what he called the worst ever qualifying in his Ferrari career; the double world champion, chasing Vettel in the race for the 2013 title, could do no better than 10th on the grid. However, just as he did in Canada three weeks ago, Fernando Alonso produced an absolutely breathtaking race to finish with a podium position!
Red Bull may have been heartbroken by Vettel's retirement but they were consoled by a fine second place from Mark Webber. The Australian, who is set to retire from F1 at the end of the season, hounded Rosberg for the race win but could not repeat last year's success.
Behind Rosberg, Webber and Alonso, British fans cheered home hero Lewis Hamilton to fourth. Hamilton started the race from pole position (his second of the season) but a tyre blowout pushed him down the order and out of contention for the win. The 2008 world champion never gave up though and gave the home fans a great deal to be happy about with a fantastic drive back up to fourth.
Raikkonen had to settle for fifth place but will be bitterly unhappy with the Lotus-Renault team after they opted not to bring him in for fresh tyres during a safety car period. As a result, the Finn, a former world champion with Ferrari, was left on used rubber while drivers around, including his championship rival Alonso, were on fresher tyres and coasted past.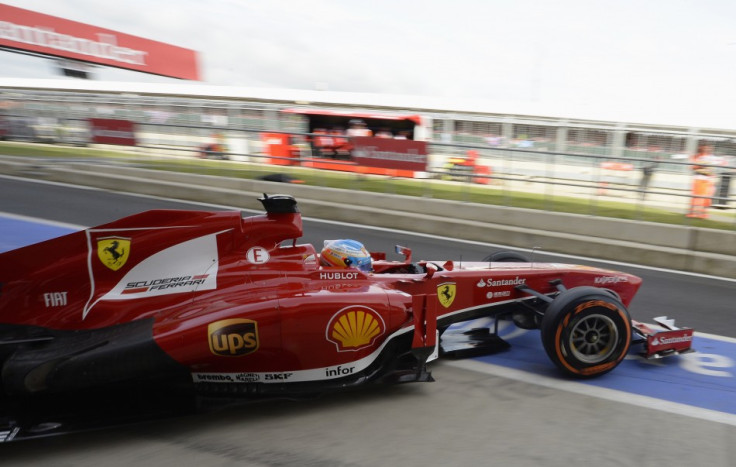 Felipe Massa brought the second Ferrari home in sixth, completing a solid and satisfactory end to a British Grand Prix weekend that began in tatters. The Italian outfit qualified well off the pace but showed impressive race speed and used their tyres well to bring both cars home in points scoring places.
Adrian Sutil, Daniel Ricciardo, Paul di Resta and Nico Hulkenberg all did very well to bring their cars home in seventh, eighth, ninth and tenth places respectively.
For the full race results, click here.
Pirelli Tyre Problems
As dramatic and wonderful as the British Grand Prix was, no fewer than six tyre blowouts on five cars will place tyre manufacturers Pirelli under intense pressure, heading into next week's race in Germany.
Pole position man Hamilton was perhaps the worst affected, with his problem dropping him from the race lead to the back of the grid. The fact he came storming back to take fourth leaves one wondering what he could have done had he not had the tyre issue. Meanwhile, there were tyre issues for Massa, Toro Rosso's Jean-Eric Vergne and Perez, who suffered the terrible misfortune of having two blowouts - once in practice and then again in the race.
Sauber's Esteban Gutierrez also suffered a failure, but this was on the left front tyre; the other cars had problems with their left rears.
According to the BBC, Jonathan Neale, McLaren's managing director, described the situation as "very concerning". He added: "We have to ensure racing is safe. We can't afford instantaneous failures like this."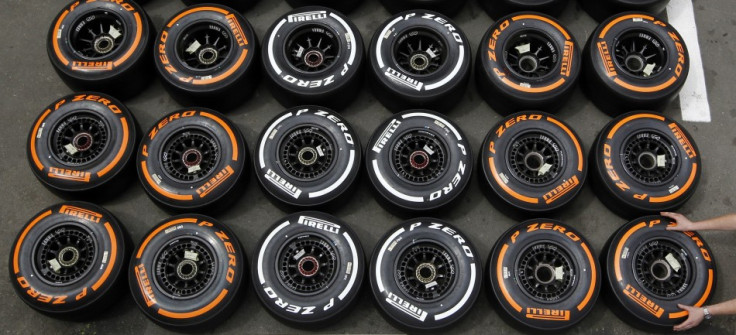 Divers Championship Standings (Top Five)
Sebastian Vettel (Red Bull Racing-Renault) 132

Fernando Alonso (Ferrari) 111

Kimi Raikkonen (Lotus-Renault) 98

Lewis Hamilton (Mercedes) 89

Mark Webber (Red Bull Racing-Renault) 87
Constructors Championship Standings (Top Five)
Red Bull Racing-Renault 219

Mercedes 171

Ferrari 168

Lotus-Renault 124

Force India-Mercedes 59
Next Race
The 2013 Formula 1 world championship travels to Germany for the next race, at the historic Nürburgring. The race weekend starts on 5 July. Stay with IBTimes UK for up to date coverage on all the sessions!
© Copyright IBTimes 2023. All rights reserved.