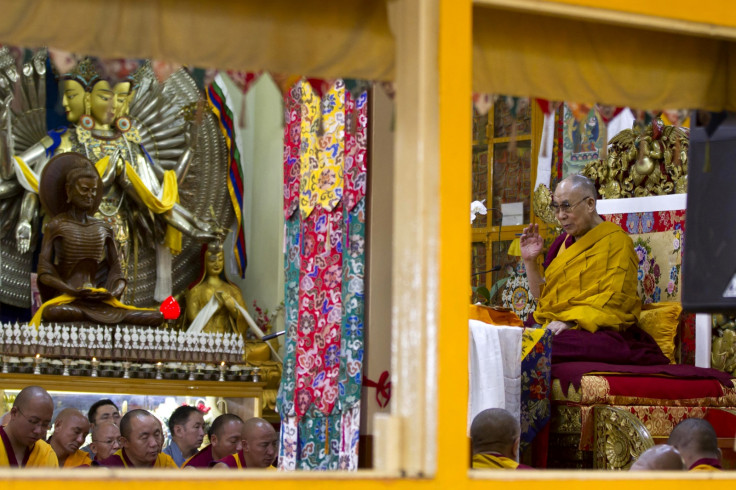 The niece of a Tibetan priest has fled China to reveal what her family believes is the truth about her uncle's death. Nyima Lhamo arrived in exile in northern India and said that the man who died in a Chinese prison, Tenzin Delek Pinpoche, had not died from a heart attack as claimed by Chinese officials.
Speaking to the Associated Press, Lhamo said that her mother had been to visit her uncle while was in prison and he had told her that he was repeatedly beaten and starved. The family was told of his death in July 2015 but was only allowed to see his body after Lhamo tied a Tibetan scarf to the bars of the prison gate and attempted to hang herself.
Speaking from Dharamsala in India, home to the Dalai Lama, Lhamo said: "We don't trust what China is telling us and demand a thorough investigation into his death."
Lhamo and her mother were only given a few moments with Pinpoche's body, however, other monks in prison who dressed the body in monks' robes confirmed that his nails and lips were black and that he had a deep hollow behind his head. She told AP that she decided to flee to India in order to be able to tell her uncle's story to the world.
She reportedly arrived in Dharamsala on 24 July, following a two-week journey on the road with the help of a smuggler who she had to pay $9,700 (£7,300, €8,750) for the trip. She has left her ageing mother and six-year-old daughter behind in China.
The family have not been given a medical report following Pinpoche's death and Lhamo said that her and her mother were put under house arrest for two weeks after he died to prevent them from spreading information about his death. Chinese authorities are also believed to have forbidden a search for Pinpoche's reincarnation, denying Tibetans the right to their traditional customs.
Pinpoche was sentenced to death in 2002 on charges of terrorism and inciting separatism. The sentence was lessened to life in prison, and then to 20 years in prison, however, he had always denied involvement and insisted that he was innocent.