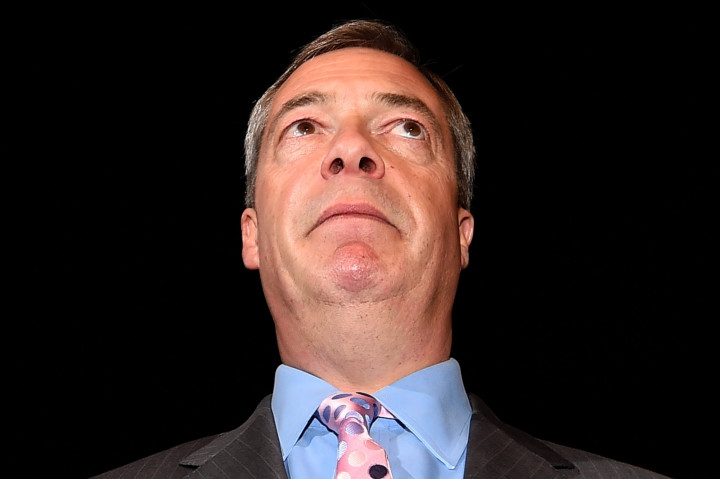 Ukip will not seek a coalition with any party, whatever the outcome of next year's General Election, insisted its leader Nigel Farage.
Speaking on LBC radio, Farage said Ukip was confident and could even hold "the balance of power" in a hung parliament because neither of the two biggest parties was capable of winning a working majority.
"I make it absolutely clear, I do not believe it would be right for Ukip to go into coalition with anybody," he said. "Let's just fight the General Election and let's get the maximum number of Ukip MPs elected."
The anti-EU party's leader was in buoyant mood after Ukip won its second seat in the Commons on Thursday when Mark Reckless took Rochester and Strood in Kent from the Tories.
However, Farage did not rule out playing some role in propping up a minority government.
"If we do get into the kind of position -- which I think is possible after what happened in Rochester & Strood last night -- and if we do find ourselves holding the balance of power, we would have a responsibility of some kind to whichever is the biggest party.
"I personally don't think there is a cat's chance in hell that the Conservatives or the Labour Party will get a majority next year," he added. "We might support a minority government, but I personally do not favour us going into coalition at all."