Nigel Farage Tells BBC Radio Listeners 'Women Are Taking Over Ukip'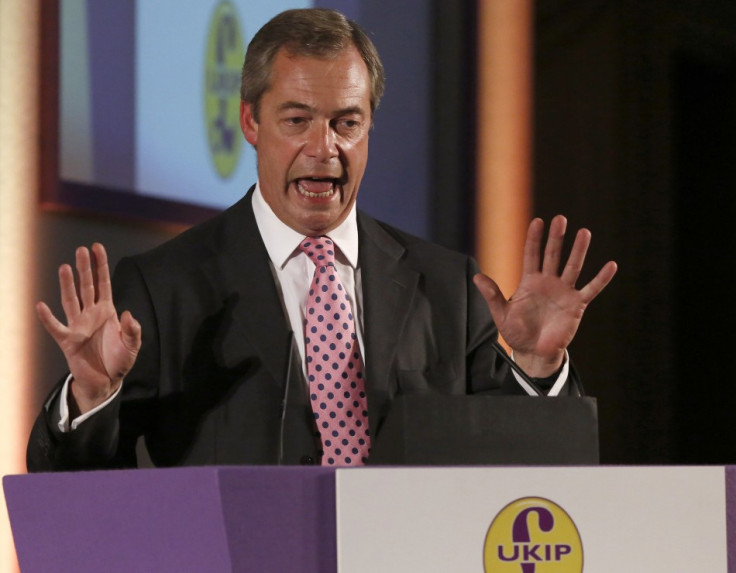 Ukip leader Nigel Farage said that women will "dominate election coverage" within his party while he remains in charge.
Speaking on BBC Radio 4's Women's Hour, Farage claimed female candidates are "slowly but surely" taking over Ukip in the months prior to May's European elections.
Farage told listeners: "Nobody has done more in Ukip to promote women than I have. When you get the results from European elections you'll be astonished to see as many women as men in the top slots in Ukip, things have changed.
"The women are slowly but surely taking over Ukip."
However, the Ukip leader was quick to denounce positive discrimination, in which female candidates are actively chosen instead of men in order to keep the party gender balanced. According to Farage, this would be "demeaning".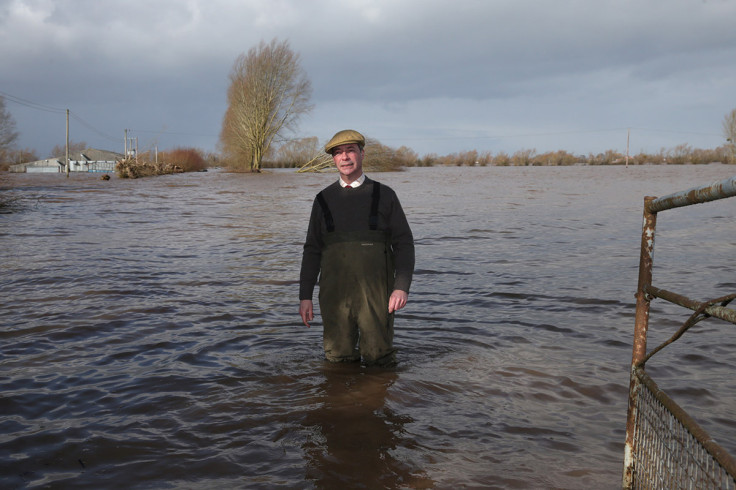 Farage said his proposed policy of sending foreign aid funds to UK flood victims was mainly backed by women
Getty
Ukip has put several women in high profile positions, including Diane James, the Ewhurst councillor who often makes media appearances.
On the radio programme, Farage said his proposal of sending funds allocated for foreign aid to flood victims in the UK was backed by women, rather than men.
He stated: "Women tend to be people who think very much about family and budgets, men tend to be more irresponsible."
Just last month, Farage drew criticism for saying women who have children were "worth less" than men.
According to the Ukip leader, discrimination over pay does not exist because female employees without children do "as well or better than men".
Speaking at a debate in the Square Mile, he claimed women with children are responsible for their own reduction in pay if they have a family – because they take maternity leave and become less valuable to their businesses.
Farage also came under fire for claiming there was no "discrimination againat women at all". Prior to his comments, it was revealed the gender pay gap had widened again for the first time in five years.
Godfrey Bloom, former Ukip MEP for Yorkshire and the Humber, was forced to resign after he joked that female party activists were "sluts" - in a meeting debating the advancement of women in politics.
© Copyright IBTimes 2023. All rights reserved.