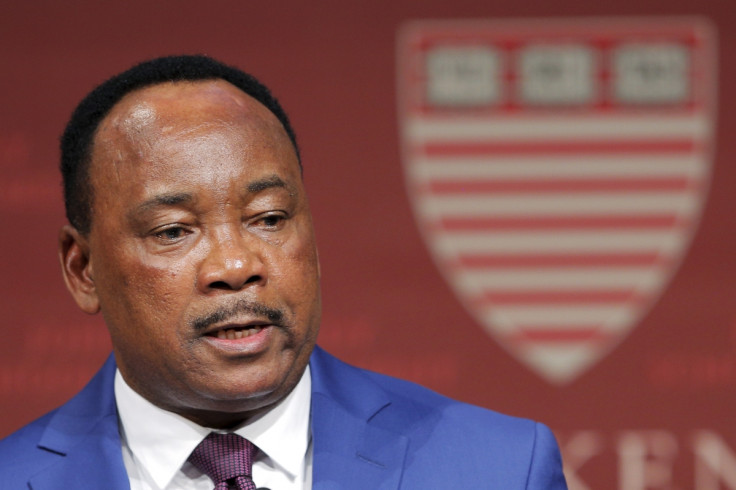 Niger President Mahamadou Issoufou has said his government has foiled an attempted coup against him and arrested several people connected to the plot. He said the plotters were planning to use "aerial firepower" to overthrow him. The situation was under control, he added.
"The government has just foiled an evil attempt at destabilisation. The objective of these individuals, motivated by I don't know what, was to overthrow the democratically elected power," Issoufou was quoted as saying by Reuters. "The main authors behind this crazy plot have all been identified and arrested, with the exception of a single person who is on the run.
"They envisaged using aerial firepower and they have for some weeks deliberately blocked [those military assets] in Niamey that I was pressing them to send to Diffa to the front for the struggle against Boko Haram."
Niger has declared a state of emergency in south-eastern Diffa with a rise in attacks from terror group Boko Haram, which is based in Nigeria.
According to reports, at least four senior military officers have been arrested. They include the former chief of staff of the armed forces, Djibo Salou, and commander of the air force base in capital Niamey, Lieutenant Colonel Idi Abdou Dan Haoua.
Issoufou was elected in 2011 after former president Mamadou Tandja was overthrown in a military coup in 2010. Tandja was looking to contest a third election even though the country's constitution forbids it. After Issoufou was elected, 10 military officers were arrested for allegedly plotting to assassinate him.
Tension is high in Niger as the presidential election set for 21 February draws near. Issoufou is expected to win it. However, the opposition has accused the government of "repression ahead of the vote".
Niger has seen several coups since becoming independent in 1960.