Ethiopia: 10 million at risk of starvation as east Africa faces worst drought for 30 years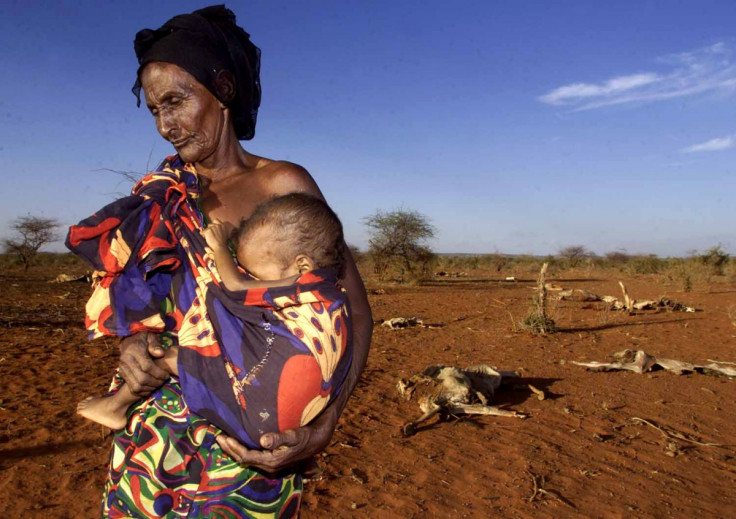 Ten million people in Ethiopia face malnutrition and starvation as the east African country braces for its worst drought in 30 years, raising fears of a return to the devastating famine that killed hundreds of thousands in the mid 1980s and prompted a mass exodus.
Back-to-back droughts, exacerbated by the strongest El Niño phenomenon on record, have precipitated the grim forecasts. By early next year, projections indicate that 400,000 children could suffer from severe acute malnutrition, a potentially fatal condition that leads to a massive loss of body fat and muscle and makes them look almost elderly, as was seem during the 1980s in images which shocked the world.
This time, we need urgent, rapid action to scale up our support to the Ethiopian Government and people,"
- The United Nations
The UN is taking drastic steps in its attempts to help Ethiopian authorities avert the calamity, asking for $1bn (£660m) in aid. "We must not repeat the mistake of 30 years ago, when the world ignored the unfolding crisis for far too long and only heeded the alarm when the situation was beyond control. This time, we need urgent, rapid action to scale up our support to the Ethiopian government and people," the heads of four UN agencies have warned in a statement.
However, the international body is fighting humanitarian disasters on virtually all fronts and has said the threat to east Africa must not be overlooked as the international community deals with upheaval around the world. "The key to stopping this crisis in its tracks is early warning followed by decisive action," the UN has said.
The UN warns that the world is facing a level of global suffering not seen in a generation. "Conflicts and disasters have driven millions of children, women and men to the edge of survival. They desperately need our help," undersecretary general for humanitarian affairs and UN emergency relief co-ordinator Stephen O'Brien said as he launched the Global Humanitarian Overview 2016 in Geneva, calling for for $20.1bn in donations.
© Copyright IBTimes 2023. All rights reserved.