Nigeria: Boko Haram still holds 'significant territory' claims US commander despite government claims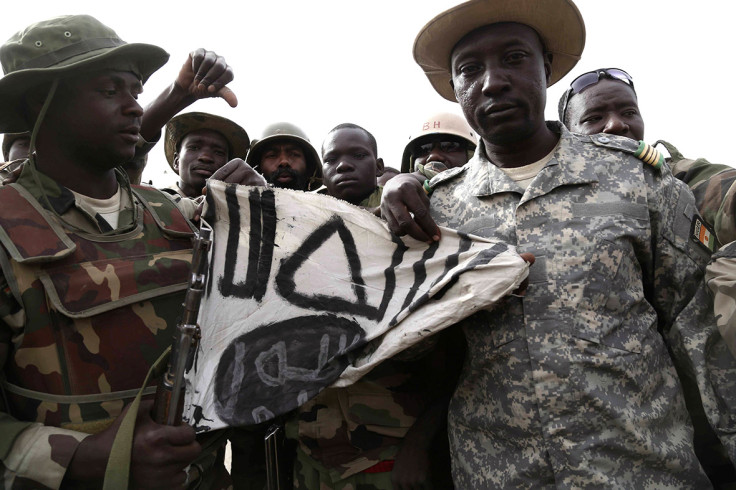 Boko Haram terrorists still hold territory in northern Nigeria contrary to the statements made by the Nigerian government, a commander of the US Africa Command (USAFRICOM) has claimed. David Rodriguez made the remark months after President Muhammadu Buhari said the fight against the insurgents had been "technically won".
Boko Haram has killed thousands of people since its insurgency became violent in 2009. The conflict, originated in Nigeria, spilled over into northern Cameroon, where thousands have also been killed and displaced. Sporadic attacks also occur in Niger and Chad.
Who are Nigeria's Boko Haram terrorists?
Boko Haram, which has renamed itself Iswap, fights against Western influence in Nigeria and aims to impose its version of Sharia law throughout occupied territories.
Boko Haram carries out attacks in Nigeria and neighbouring countries in a bid to take control of more territory. Three Nigerian states − Adamawa, Borno and Yobe − have been under a state of emergency since May 2013.
Boko Haram has killed 20,000 people since 2009 and was deemed the world's deadliest terror group, surpassing its ally, Islamic State (Isis), in November 2015.
Nigeria has become the world's third most terrorised country as a result of the group's violent insurgency.
When Buhari came to power in 2015, he vowed his administration would end terrorism in the region and called on the international community to assist Nigeria and people in the Lake Chad region.
Earlier this year, defence spokesperson Rabe Abubakar told IBTimes UK latest attacks blamed on Boko Haram were an attempt to grab the attention of international media and reassured the military had deprived Boko Haram "from freedom of action."
However, Rodriguez claimed the group still holds "significant territory". He was quoted by the Premium Times news site as saying: "Boko Haram does hold some significant territory in Northern Nigeria as do Al-Shabaab in limited areas of Somalia. We are watching carefully for signs that the threat posed by Boko Haram to US persons is growing as a result of the group's alignment with IS [Islamis State)."
Nigeria is currently leading a regional offensive – consisting of 8,700 troops from Nigeria, Niger, Chad, Cameroon and Benin – against the terrorists. Although the regional task force has resulted in the death of several militants and the recapture of key territories controlled by the terrorists, Amnesty International toldIBTimes UK civilians are still being killed by the terrorists.
---
Nigeria up close: Check out our Flipboard magazine
---
© Copyright IBTimes 2023. All rights reserved.