Nigeria: Boko Haram still deadly contrary to army claims as real 'death toll not reported'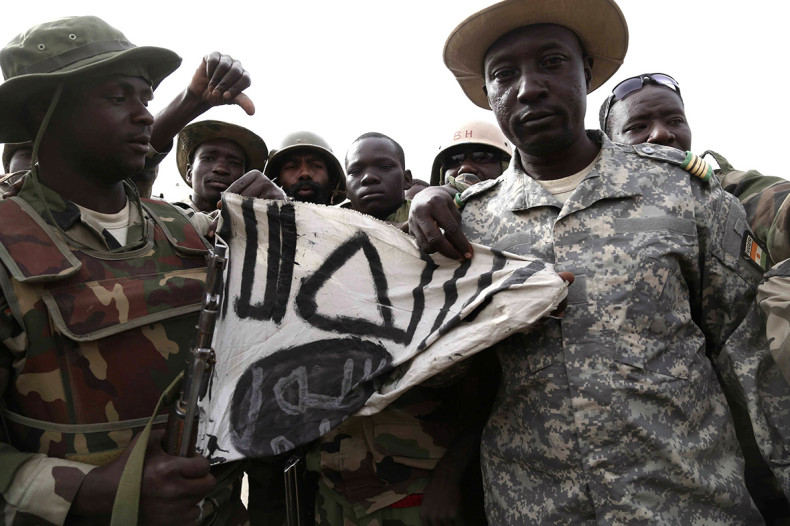 Nigerian terror group Boko Haram has not been technically defeated by a military offensive contrary to reports and statements by the government, a Nigerian journalist has claimed. Ahmad Salkida, who is in self-exile in the United Arab Emirates after allegedly receiving death threats, claimed a security officer told him the group has inflicted major causalities on civilians and the military.
The journalist – who had strong ties with Boko Haram's late leader, Mohammed Yusuf – said the military officer claimed Boko Haram, which has killed at least 20,000 since 2009, showed "extraordinary" resilience.
"The strategy was to push the insurgents out of towns that are known, to areas that are mostly unheard of in order to push the official narrative in the media that the war is almost won and settled," the officer, who spoke on condition of anonymity, said. The source added: "Boko Haram's ability to hold their ground in several fronts and keep the Chibok girls away from every effort by the army to locate and rescue them is indicative that they remain a strong force."
The source also said the military offensive has resulted in Boko Haram's losses of territories and fighters, but added the group adapts to new strategies faster than expected. The military officer also alleged that casualties within the army are not reported in the media.
Who are Nigeria's Boko Haram terrorists?
Boko Haram, which has renamed itself Iswap, fights against Western influence in Nigeria and aims to impose its version of Sharia law throughout occupied territories.
Boko Haram carries out attacks in Nigeria and neighbouring countries in a bid to take control of more territory. Three Nigerian states − Adamawa,Borno and Yobe − have been under a state of emergency since May 2013.
Boko Haram has killed at least 20,000 people since 2009 and was deemed the world's deadliest terror group, surpassing its ally Islamic State (Isis) in November 2015.
Nigeria has become the world's third most-terrorised country.
Salkida – who in 2009 was exiled from Borno state, north-eastern Nigeria, after being accused of "counter-intelligence" crimes – also quoted a Boko Haram member explaining that the group no longer intends to release statements countering "misinformation in the media".
The Boko Haram member – named Musa Abubakar – allegedly said: "Let people believe whatever they want to be told by the media of the Kufr (unbelievers), you in the media tell lies and you are fed with lies."
The militant also confirmed the group is suffering some losses. "Don't forget we are fighting soldiers from four countries that are backed by the rest of the world, but here we are, we are still alive, we still give everyone sleepless nights, " he said, referring to the fact Nigeria is leading a regional offensive, consisting of 8,700 troops from Nigeria, Niger, Chad, Cameroon and Benin.
Salkida's report came days after the army declared it was ready to "intensify efforts to clear remnants of Boko Haram terrorists".
The Nigerian defence has not responded to a request for comment. In a previous interview with IBTimes UK, defence spokesperson Rabe Abubakar said latest attacks blamed on the group were an attempt to grab the attention of international media.
Abubakar said: "They are just trying to show that they are still alive, but we are suppressing them completely. "We have deprived them from freedom of action. We should be applauded and praised for what we have done in the fight against Boko Haram. This is not a national problem and all nations must join us to ensure a full eradication."
Nigeria up close: Check out our Flipboard magazine