Nigeria: Boko Haram uses human shields to fight government offensive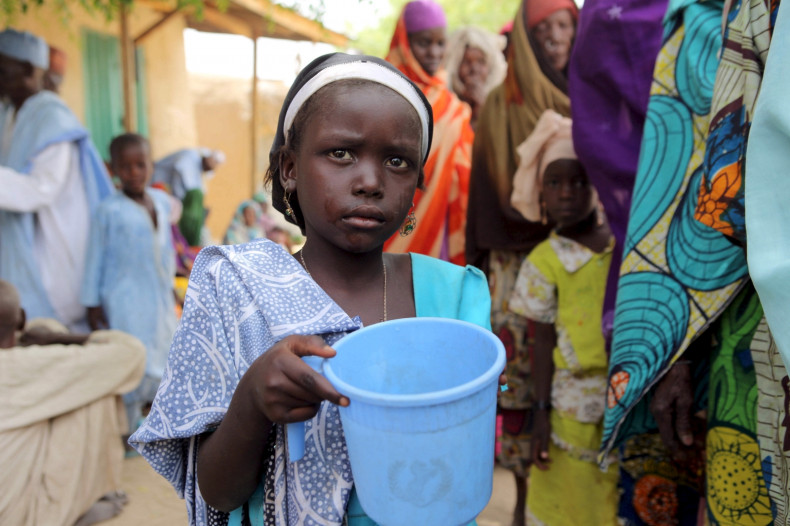 Boko Haram is using human shields made up of abducted civilians to field a major offensive by the Nigerian army and neighbouring countries.
Mike Omeri, the director-general of the National Orientation Agency, said he was awaiting for reports from Damasak, Borno state, to ascertain the number of abducted civilians who are being used as shields, news agencies Sapa and AP reported.
Who is Boko Haram?
Boko Haram fights against Western influence in Nigeria and aims to impose its version of Sharia law in the country. The group declared an Islamic caliphate in Gwoza, along the Cameroon border, in August 2014.
Boko Haram has raided several cities in the north of the country in a bid to take control of more land.
Three states, Adamawa, Borno and Yobe, have been under a state of emergency since May 2013, due to Boko Haram's deadly attacks.
"Some say 500, some 400, some say 300," Omeri said.
He said insurgents had released some women and children, but not those they had "married in the period of occupation".
Troops from Chad and Niger who have recaptured Damasak said the town is almost deserted and there is evidence of a mass grave; soldiers found the decomposed bodies of more than 70 people under a bridge on a road leading out of the town.
The recapture occurred shortly after reports emerged that Boko Haram kidnapped at least 500 children from Damask.
In February, Nigerian troops were joined by soldiers from Niger, Chad, Benin and Cameroon to help in the fight against the insurgents. Around 7,000 African Unions troops are expected to be deployed.
The major offensive started shortly after current President Goodluck Jonathan postponed by six weeks presidential election, which will take place on 28 March, amid security concerns as Boko Haram continued to carry out deadly attacks in the north east of the country.
The offensive has regained several territories previously captured by the terrorists. However, experts have warned that violence is guaranteed during the election, as Boko Haram vowed to disrupt the polls.