Police in Italy, Spain and Germany have arrested 32 people suspected of trafficking drugs and laundering money in a European operation against the Naples-based Camorra crime syndicate.
A drug seizure two years ago prompted the investigation by the Anti-Mafia Prosecution Office in Naples that led to Wednesday's (5 July) arrest in three countries, said Eurojust, a The Hague-based agency that coordinates the fight against organized crime across European borders.
Naples has been the traditional base for the Mafia-type Camorra syndicate, an umbrella for many different clans.
Spain's State prosecutor office said that 14 people were arrested on Wednesday in Barcelona, including 10 Italians, a Chilean, a Colombian, a Spaniard and a Venezuelan.
Police in Barcelona raided several premises, including store rooms and restaurants, believed to be linked to the syndicate. According to Eurojust, the suspects allegedly sent large quantities of cocaine and hashish to Italy and reinvested the benefits in food businesses, jewelry, cars and football.
The EU agency said that police had made other arrests in Germany and Italy. It said nearly a ton of drugs and 5 million euros ($5.6m; £4.9m) in cash were seized in the three European countries.
Spain was the scene of another high-profile arrest last year, when police posing as room service staff at a hotel in the coastal city of Benidorm arrested Salvatore Mariano, one of the most-wanted members of the Camorra. The operation was conducted jointly by the Carabinieri – Italy' s national police force – and Spain's Guardia Civil.
Anti-mafia crackdown in Italy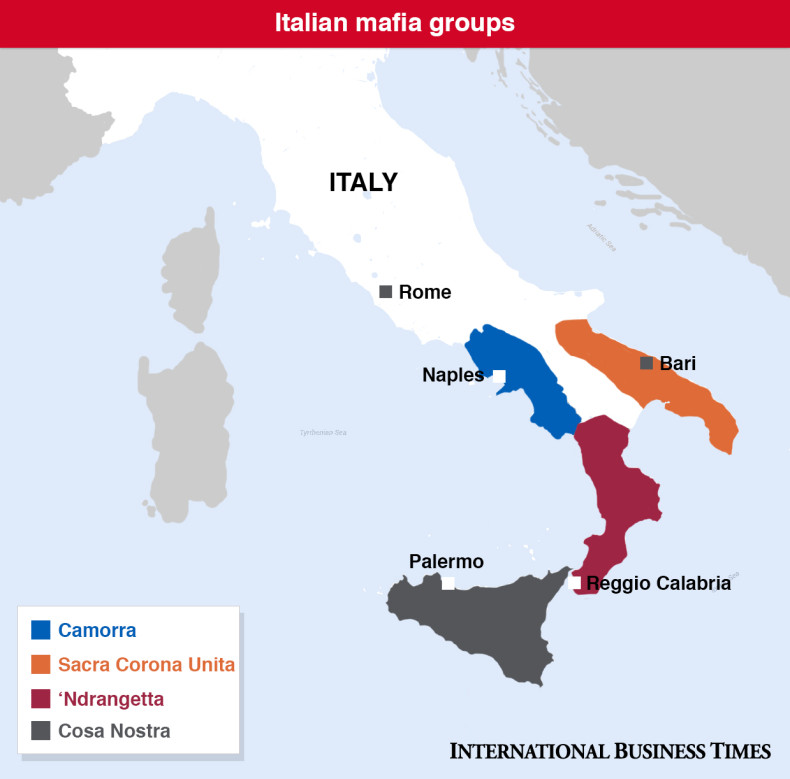 Investigations by Italian authorities have also resulted in several arrests of top mob bosses and most-wanted mafiosi in recent months, particularly targeting Calabria-based 'Ndrangheta. This secretive crime syndicate has become Italy's most powerful and feared mafia group in recent years.
It is widely regarded as the group that has filled the void left by Sicilian mafia Cosa Nostra on the international drug trafficking stage, gaining the crown of Europe's biggest drug cartel.
The mass arrests in the three European countries were repeated in the southern Italian region of Calabria where a police round up arrested 116 people, targeting 23 clans of the local mafia syndicate 'Ndrangheta.
The blitz in the area of Locride occurred following a wiretapping investigation.
The operation was a continuation of what authorities said was the most important operation in Italy's history of fight against 'Ndrangheta, conducted after authorities had successfully wiretapped the house of mafia boss Giuseppe Pelle in 2000s.
Last month, authorities in Calabria nabbed boss Giuseppe "The Goat" Giorgi after 23 years on the run.
Santo Vottari, a suspected 'Ndrangheta crime boss wanted in connection with a mafia-linked massacre that took place in Germany in 2007, was arrested in Calabria last March.
In 2016, police arrested top 'Ndrangheta boss Antonio Pelle, who had been hiding since 2011.
In June, 24 members of a Camorra clan were apprehended after being accused of having taken over sales of bread across the southern city of Naples.
In a separate operation occurred in the same month, authorities arrested one of Italy's most wanted mafia bosses Ernesto Fazzalari, a 'Ndrangheta member.