Nigeria Boko Haram: Global attention necessary to guarantee free election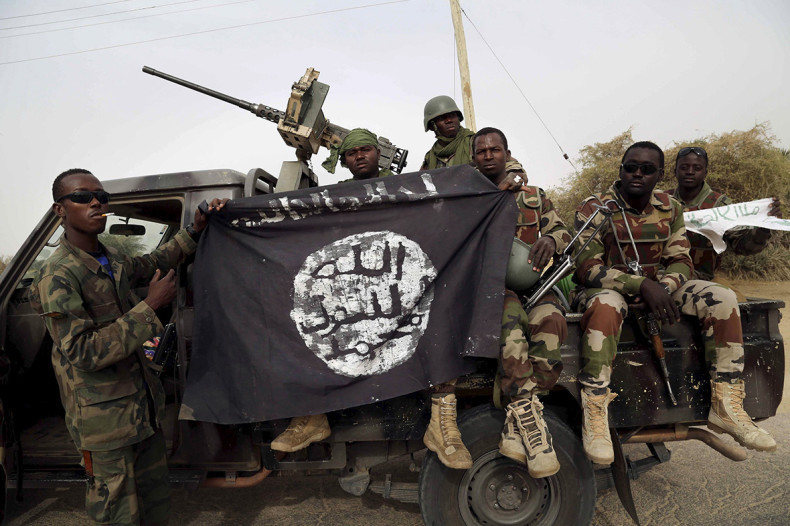 The international community has to be continuously engaged with Nigeria to ensure the presidential election on 28 March will be fair and voters will be not harassed, an NGO has warned.
The election was originally due to take place on 14 February, but incumbent President Goodluck Jonathan postponed it by six weeks amid security concerns as Boko Haram insurgents continued to carry out attacks in the north east of the country.
Who is Boko Haram?
Boko Haram fights against Western influence in Nigeria and aims to impose its version of Sharia law in the country. The group declared an Islamic caliphate in Gwoza, along the Cameroon border, in August 2014.
Boko Haram has raided several cities in the north of the country in a bid to take control of more land.
Three states, Adamawa, Borno and Yobe, have been under a state of emergency since May 2013, due to Boko Haram's deadly attacks.
Shortly after, Niger, Chad, Benin and Cameroon deployed troops to Nigeria to help the local army in the fight against Boko Haram, which recently pledged allegiance to terror group Islamic State (Isis).
Pastor Laolu Akande, executive director of the Christian Association of Nigerians and Americans (Canan), welcomed the intervention of neighbouring countries, but warned that the world must stay focused on Nigeria in the upcoming weeks.
Speaking to IBTimes UK, he said: "We have been calling for international force as it has become clear that, for various reasons such as corruption, the Nigerian military was not capable at the time [of halting Boko Haram].
"Therefore, we welcome the intervention of the African Union troops and of neighbouring countries and, based on the reports we receive, there has been a significant push back against Boko Haram. The intensity and frequency of the attacks have dropped," he continued.
"The international support of the Nigerian army has been significant and hopefully there will be no excuses that anybody can come up with to stop election on Saturday. However, the engagement of the international community is essential to guarantee that everything is done fairly. People should not be intimidated or harassed at the polls. We also need the international support of the army to continue to keep the terrorists at bay".
Akande also believes that Nigerian women should go to vote and that their involvement in the society could reshape the Nigerian political landscape.
"Nigerian women are not empowered and men are the only ones to play leadership roles," he said.
"Women have to be more involved in the political process to show their power. They should vote to bring change as they are a big part of the brunt of poverty and subjugation in Nigeria.
"Women have a lot of influence on their families and if they go to vote, it is likely that their children will vote, their husbands will vote, their fathers will vote. When women get involved in the political process, it's a win-win for everybody."