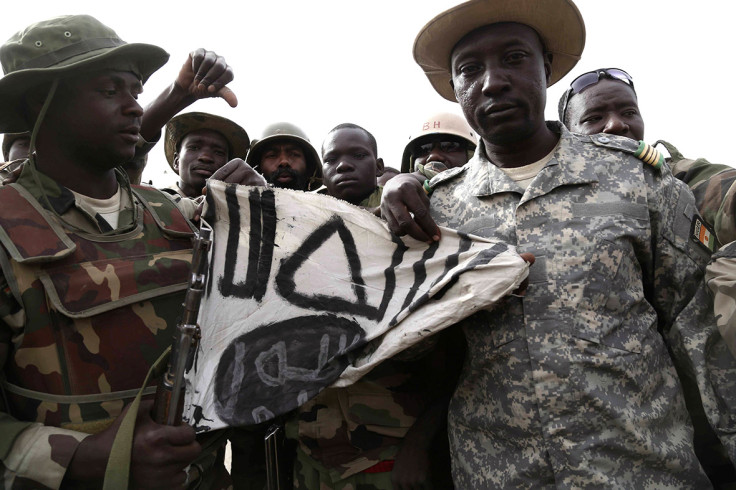 Nigeria's army says it has intercepted supplies of condoms and sex-enhancing drugs it claims were headed for Islamist terror group Boko Haram camps in the north of the country.
Army spokesperson Sani Usman said suppliers of the group were intercepted and arrested in the restive Yobe state between Depchi and Geidam town in a region which bears the brunt of most of the violent insurgence. Among other things, the suppliers were allegedly found in possession of Cannabis, Tramol as well as fuel.
Authorities in the country say they have in the past also found more incriminating evidence in the terror group's camps when they have been raided by the police.
Boko Haram, which has so far not responded to the army's claims, has been fighting since 2009 to establish an Islamic State in the West African nation. (See box)
According to Usman, the items found during the arrest, as well as those recovered in Boko Haram camps, mean that members of the Islamist outfit are behaving in ways that go against their religion.
"When the Nigerian military captured their bases and training camps, they never found [the] Qur'an or other Islamic books. They mostly found ammunition, local charms, condoms and all sort of drugs including sex-enhancing ones in their enclaves," said Usman.
"You will recall that some time ago we reported that ironically most of the Boko Haram terrorists captured by the Nigerian military cannot read the Holy Qur'an, some of them cannot even recite the first chapter -- Suratuh Al-Fatiha and yet they claimed they wanted to establish an Islamic State.
"We always welcome and appreciate information that could lead to the arrest and pre-empting the Boko Haram terrorists and other criminal elements in the society," Usman added.
Nigeria is heading a new task force – consisting of 8,700 troops from Nigeria, Niger, Chad, Cameroon and Benin – in the fight against the terrorists. The regional offensive has already recorded some success, such as the recapture of a key town in Borno.
Nigeria's President Muhammadu Buhari told newly-appointed military chiefs in August that Boko Haram should be defeated by November. Some analysts, however, argued that more time was needed to eradicate terrorism in the region.
Earlier in September, Nigerian officials warned that some Boko Haram members had been arrested in Lagos, Nigeria's commercial hub, suggesting that the group's insurgence could spread beyond the country's north.