Nigeria's President Muhammadu Buhari is set to mark his first 100 days in office on 5 September after defeating former leader Goodluck Jonathan in March's presidential election.
During his electoral campaign, Buhari, from the All Progressives Congress (APC) party, promised, among other things, that he would fight Boko Haram terrorists, end corruption, promote youth employment and women empowerment. The APC-affiliated Politicians and Political Office Holders in the South-South (PPOHSS) praised the president for placing "Nigeria on the world map for good" and for running a "transparent, accountable government".
After nearly three months of leadership, Buhari has scored some successes, but analysts warn more has to be done. The president has so far delivered on only one promise out of the 222 made during the campaign, according to the Centre for Democracy and Development West Africa (CDD), which created the "Buharimeter" app, which allows citizens to keep track of Buhari's promises.
"Yesterday [3 September] Buhari declared his assets and, with that, the president achieved one of the promises," CDD's senior programmes officer Yusuf Shamsudeen told IBTimes UK. He added that 24 promises are still "ongoing", meaning that the government is working on it and no action has yet been taken regarding the remaining 197.
During the electoral campaign, documents entitled "100 days" and "My Covenant With Nigerians" - containing promises allegedly made by president Buhari - started circulating among the public and government members. However, as the 100-day-deadline approached, Buhari warned the documents were circulated without his approval.
Senior special assistant on media and publicity to the president, Garbe Shehu, said in a statement: "Both pamphlets bore the authorized party logo but as the Director of Media and Communications in that campaign, I did not fund or authorize any of those. I can equally bet my last kobo that candidate Buhari did not see or authorize those publications. As a consequence of these publications, expectations have been raised unreasonably."
However, a report by the Premium Times alleged that both documents were signed by the president and emailed to journalists.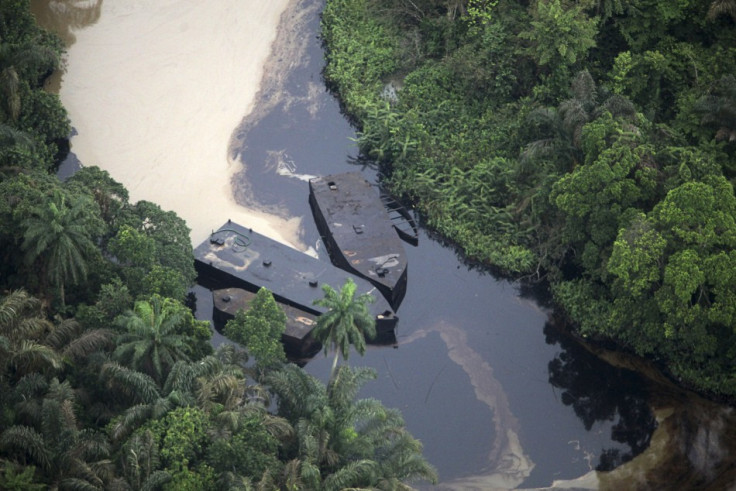 Oil and gas industries and corruption
Buhari vowed his administration would kill corruption and recover funds he alleged were stolen by previous administrations. As part of his anti-corruption campaign, the president replaced the whole board of state-owned Nigerian National Petroleum Corporation (NNPC), marred by scandals linked to stolen revenues.
"In the area of oil and gas there is still a lot of restructuring, but the president removed the chairman of the NNPC," Shamsudeen said. "In the restructuring of the NNPC, we have seen that the number of management staff has been reduced from 122 to 83 and the number of the directors from eight to four."
Buhari, who alleged that some 250,000 barrels of Nigerian crude oil are stolen every day and sold to other countries, also banned 113 vessels from lifting crude oil from some 27 Nigerian ports amid suspicions the vessels had been implicated in illicit activities. The leader also urged ministers to use bank accounts approved by the governments to make payments.
Buhari also approved 65 licences to construct modular refineries, smaller refineries that can produce between 1,000 and 10,000 barrels per day. Nigeria is Africa's biggest oil producer but it has only four refineries, of which just three have resumed production this year after undergoing maintenance. This means that the country has to export about 90% of its crude oil and then import petroleum products at international prices.
CCD welcomed the approval of the refineries as it will be an advancement for the economy and it will also create job opportunities.
"We have seen that in August alone the government achieved more than in the previous two months," Shamsudeen said. "If you look at the first 20 days, only four of the promises were ongoing. If you look at the time between 62nd day and 80th, the ongoing promises were 14.
"Between 60th and 100th day there is a whole lot of intervention on the part of the president in achieving the promises," he added. "We are yet to see any move from the legislators to complement what the executive is doing in the first 100 days. Monitoring it is not our priority though."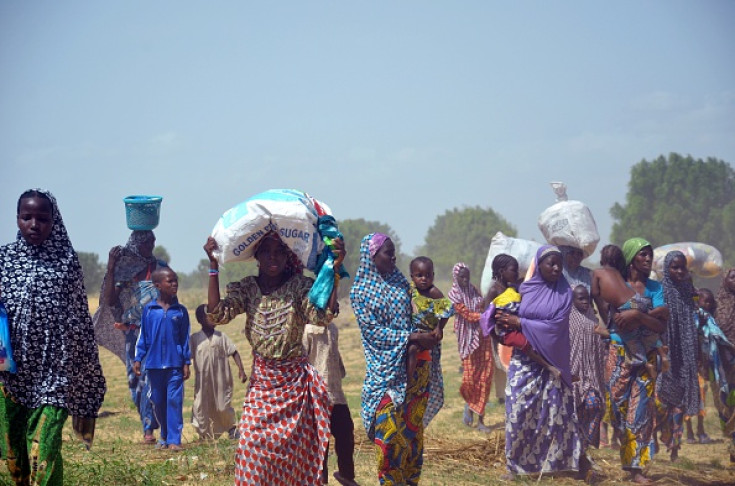 Boko Haram
Who are Nigeria's Boko Haram terrorists?
Boko Haram (recently renamed Iswap) fights against Western influence in Nigeria and aims to impose its version of Sharia law on the country. The group declared an Islamic caliphate in Gwoza, along the Cameroon border, in August 2014.
Boko Haram has raided several cities in the north of the country in a bid to take control of more territory.
Three states − Adamawa, Borno and Yobe − have been under a state of emergency since May 2013, due to Boko Haram's attacks.
The group has killed more than 2,700 people since the beginning of 2015.
Buhari also said his government would do anything to defeat terror group Boko Haram and bring back some 219 girls kidnapped by the terrorists in Chibok, Borno state, in April 2014.
Buhari replaced the country's military chiefs and gained the cooperation of the US in fighting terrorism and corruption. The leader met with US president Barack Obama in summer in a bid to improve relations that had deteriorated during Jonathan's administration. Obama pledged support to Nigeria and the US government announced it is considering lifting a ban on weapons sale to Nigeria.
In August, the Nigerian army announced a new task force – consisting of 8,700 troops from Nigeria, Niger, Chad, Cameroon and Benin – was ready to step up the fight against the terrorists. The regional force has scored some successes, including the recapture of a key town in Borno, but Boko Haram's attacks in northern Nigeria and neighboruing countries are continuing and dozens of civilians are killed every week.
Terrorism experts have also warned that, unlike Buhari's order that Boko Haram should be defeated within the next three months, more time is needed to curb terrorism in the region and prevent the rebirth of the Islamic outfit under a different umbrella.
Nigeria up close: Check out our Flipboard magazine