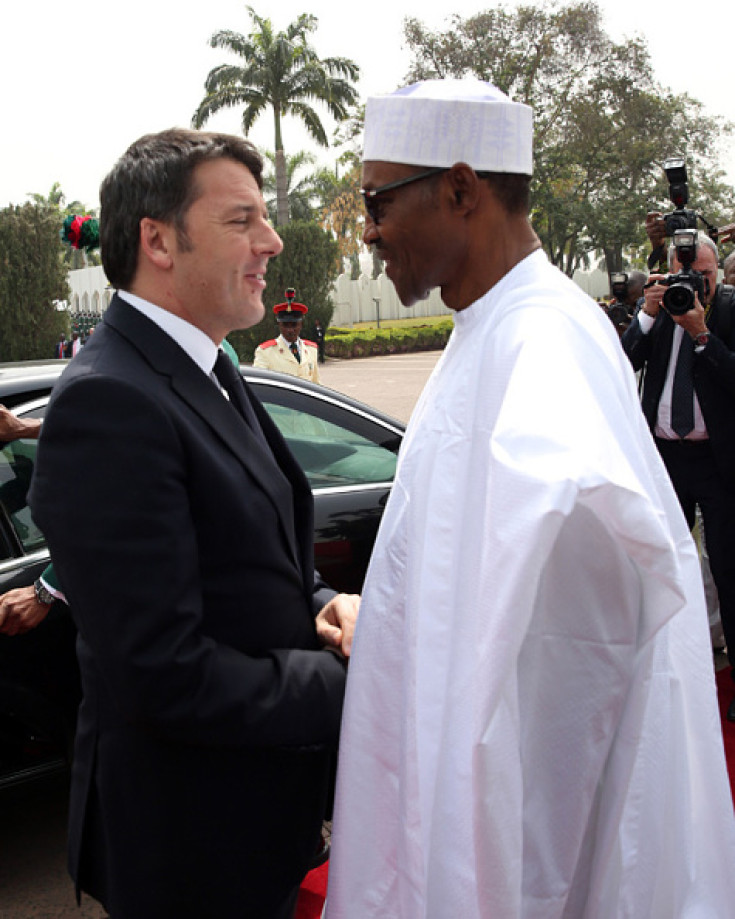 Nigeria has signed an agreement with the Italian government on police training, logistic supply and intelligence sharing, a statement from the State House has claimed. The agreement was witnessed by Nigerian President Muhammadu Buhari and Italian Prime Minister Matteo Renzi in Nigeria's federal capital of Abuja, as part of a bilateral meeting between the two nations.
''I am impressed by the resilience and commitment of the Italian business to Nigeria's development shown by the Italian construction companies and companies in the oil sector," Buhari said, according to his spokesperson Garba Shehu.
''I am happy to hear that an Italian oil company, Eni Ltd, is investing $4bn (£2.7bn) in the coming three years in the economy, in spite of the downward spiral of oil prices."
Renzi - who is on an official visit to Nigeria, Ghana and Senegal - told Buhari that Italy had neglected Africa for too long and cooperation with Nigeria was a priority for the peninsula. "Nigeria is a country full of resources and talent," he said, according to news agency Ansa. "We are here to discuss investments, but for me the most important thing are common values."
The Italian leader also expressed condolences for the victims of recent attacks blamed on Boko Haram terrorists in northeastern Nigeria. "We will back your leadership in the fight against terrorism," he said. "Italy is with you, with your people, in the effort against the Boko Haram enemy".
The prime minister then stressed Italy's commitment to strengthening economic collaboration with Nigeria in several sectors including energy, farming, logistics and infrastructure. "I consider the possibility of growth in energy and oil investments very positive - particularly with Eni - but also in infrastructure and logistics," Renzi said.
The two leaders agreed economic collaboration should focus on agriculture and small and medium businesses.