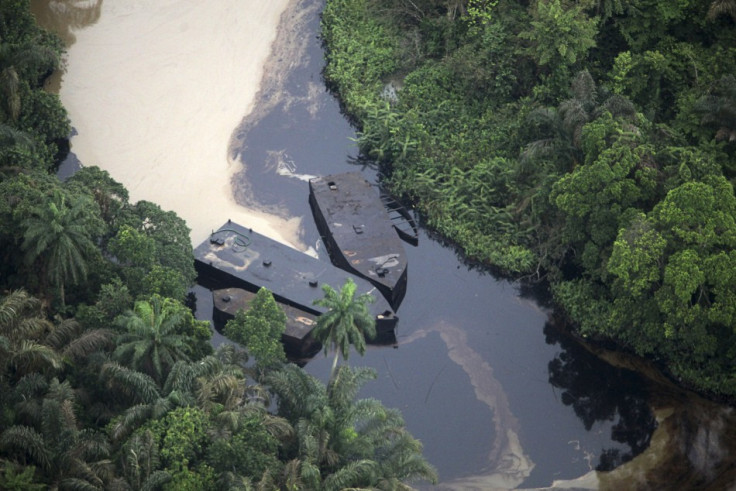 Nigeria's minister of​ state for petroleum has said fuel scarcity will continue in the country for at least two more months. Ibe Kachikwu explained oil produced in the refineries will be kept in a "strategic reserve", according to the Premium Times.
Kachikwu, who was appointed by President Muhammadu Buhari as managing director of the state-run Nigerian National Petroleum Corporation (NNPC), said the company rate of importation of petroleum products, including fuel, has reached 100%.
"The 445​,000​ barrels that were allocated was to cover between 50 and 55% importation. So it ​is quite frankly sheer magic that we even have the amount of product at the stations. We are looking to see how to get foreign exchange input. The president and I discussed extensively on how to get more crude directed at importation," Kachikwu said.
"His Excellency will rather have less crude but have individuals in the society suffer less with inconveniences than have more crude and have them continue to suffer. Our strategy is that whatever is produced in the refineries will not go for sale, we are going to keep them in strategic reserve.
"So we are going to dedicate the next couple of months to moving all the products that we produce to strategic reserve so that we can pile up reserves in the nation and that will push up the reserves in the nation. Believe me, this is giving me and my team sleepless nights and we are working on it and we are committed​ to making this go away − Nigerians should please bear with us​,​" he continued.
Nigeria's oil and budget
Nigeria is Africa's biggest oil producer and petroleum exports make up 90% of the country's total revenue. However, the nation's lack of refineries – at present there are four and of these three resumed production in July 2015 after months of inactivity – means the country has to export about 90% of its crude oil and import refined petroleum products, including fuel.
The government then sells fuel to Nigerians at subsidised prices and reimburses the difference to importers. The previous administration, led by Goodluck Jonathan, has been blamed for the ongoing fuel shortage causing the outrage of many.
Last December, Buhari announced the 2016 budget, in which he said Nigeria will increase domestic borrowing to N984bn (£3.3bn, $4.9bn) and foreign borrowing to N900bn, totalling N1.84tn. Buhari forecast the country would face a N2.22tn deficit, amid an ongoing fuel crisis and decreasing oil prices.
Buhari withdrew the budget a month later, following a further drop in oil prices. He presented a new one, approved by the parliament on 23 March, based on an oil price of $38 a barrel and crude production of 2.2m barrels per day, Reuters reported.