A prominent Nigerian blogger has been granted bail after being arrested on "offences bordering on cyber-stalking" charges. Abubakar Sidiq Usman was held for 36 hours after the Economic and Financial Crimes Commission (EFCC) ordered his arrest.
Usman was accused of cyber-stalking after he reportedly wrote some blog posts in which he alleged EFCC's acting chairman Ibrahim Magu bullied the organisation's staff. Magu has not commented on the allegations.
Usman's lawyer Michael Bello said his client was released on ​an ​administrative bail on condition he must be available to the EFCC as soon as he receives an invitation, the Premium Times reported.
Usman's arrest sparked outrage in Nigeria, where human rights activists saw his arrest as a way to curb freedom of speech. Activists also launched an online campaign, FreeAbuSidiq, calling on authorities to release Usman.
After his release, the blogger thanked people for their support. "Your tweets, posts, and demands for the constitutionally guaranteed right to freedom of speech led to my release and the victory that we have achieved today," Usman wrote on his blog Abusidiqu.com.
"This is a government that I fought for. But occurrences like these are not the experiences that myself and millions of Nigerians have fought for," he continued.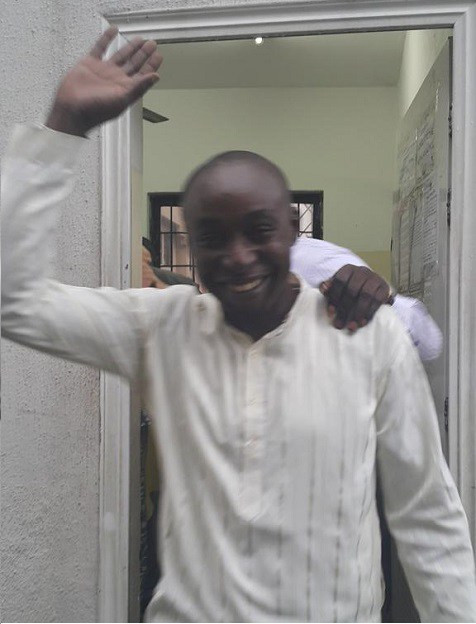 Usman is a supporter of President Muhammadu Buhari. The youth wing of the ruling All Progressives Congress (APC) condemned his arrest and accused the EFCC of filing "spurious charges" against him.
The EFCC was established to investigate economic and financial crimes in 2003. Upon taking office in 2015, Buhari vowed he would tackle corruption, which is widespread in Nigeria.
The country implemented a Cyber Crime Act in 2015.
---
Nigeria up close: Check out our Flipboard magazine
---