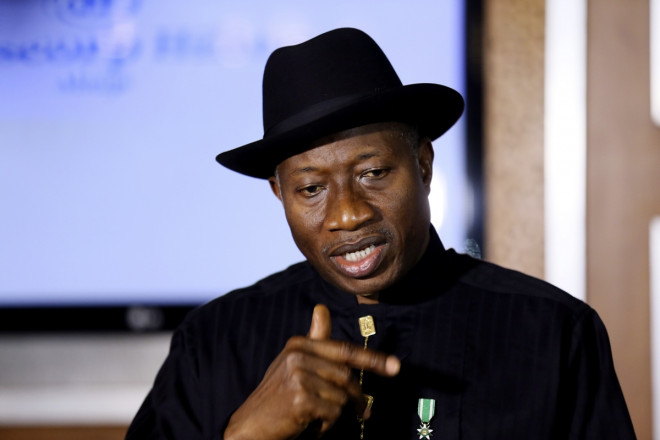 Nigeria's President Goodluck Jonathan has ordered a "full-scale operation" against the Islamist group Boko Haram following a series of attacks across the north of the country.
The under-fire Jonathan spoke on Nigeria's Democracy Day and revealed that he had authorised the country's security forces to use anything in their power, within the confines of the law, to defeat the Islamist insurgency.
"I am determined to protect our democracy, our national unity and our political stability, by waging a total war against terrorism," he said in a televised speech.
"I assure you ... that these thugs will be driven away. It will not happen overnight, but we will spare no effort to achieve this goal," he continued.
The country's northeast is already under a state of emergency and a huge military operation against the group has been ongoing for almost a year. Therefore, it is unclear what the newly-announced operation will entail.
Jonathan also sought to reassure the parents of the 219 Chibok schoolgirls being held captive by the group that the government will do everything it can to secure their release.
"With the support of Nigerians, our neighbours and the international community, we will reinforce our defense, free our girls and rid Nigeria of terrorists," Jonathan said.
"I share the deep pain and anxiety of their parents."
Jonathan blamed the growing numbers of attacks in the country's north on "extremist foreign elements, collaborating with some of our misguided citizens."
"What we are witnessing in Nigeria today is a manifestation of the same warped and ferocious world view that brought down the Twin Towers in New York [and] killed innocent persons in Boston," he said.
Last week, at least 17 people were reportedly killed in a Boko Haram attack on the Borno state village of Alagarno.
While Boko Haram's insurgency has been focused on the country's north, two bombs struck the central Nigerian capital of Abuja last month killing 105 people in an indication that the group's deadly influence is spreading further south into the heart of Africa's biggest economy.