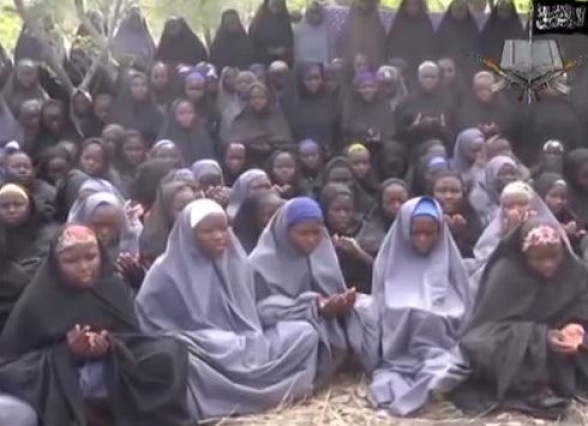 Four of the kidnapped Nigerian girls being held by Boko Haram militants have reportedly escaped from their captors.
A local education official in Borno state confirmed the reports, but did not give any further details of how they managed to escape.
Almost 300 girls were abducted from their boarding school in the village of Chibok by the Islamist militant group on April 14.
Fifty-three of the school girls were able to escape shortly afterwards, leaving 219 still missing, according to official figures.
Boko Haram's leader has threatened to sell the schoolgirls into slavery if the government does not release detained militants, however President Goodluck Jonathan has refused to sanction an exchange of Boko Haram prisoners.
Following an international outcry, a global campaign had been launched to highlight the plight of the missing girls.
The international community has galvanised efforts to find the missing girls with Britain, France, China and US sending specialist intelligence teams and equipment to assist in the investigation.
Nigerian President Goodluck Jonathan has faced criticism for delays in taking decisive action against the militants.
The Nigerian military recently reported that the location of the missing girls has been identified, however it is feared that any rescue attempt could endanger their lives.
At a recent summit hosted by French President Francois Hollande to devise a rescue strategy, the Nigerian President Goodluck Jonathan said remains "totally committed" to finding the 223 kidnapped girls.
News of the latest escape comes a day after several soldiers and police officers were killed during a rocket attack in Buni Yadi, in northeast Nigeria.