Nigeria voting in key presidential elections amid heavy security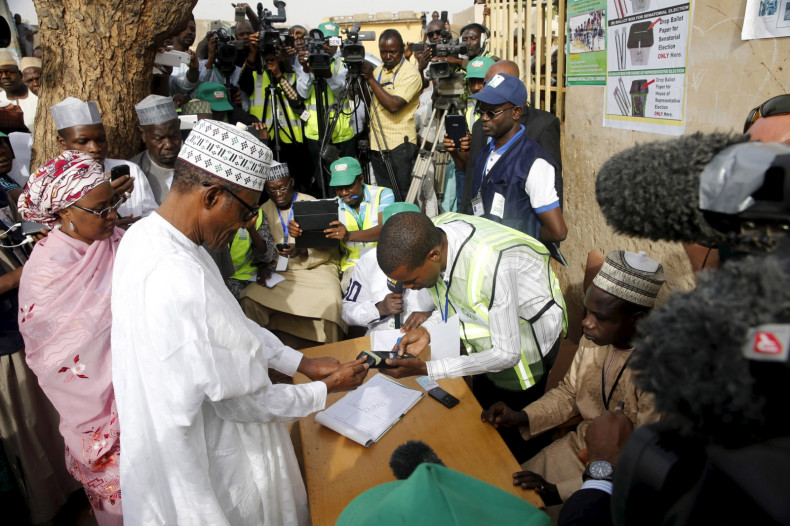 Nigeria is holding presidential elections amid heavy security in a closely-fought contest.
The elections were delayed by six weeks due to the security threat posed by the Islamist insurgency led by Boko Haram militants.
Incumbent President Goodluck Jonathan of the People's Democracy Party (PDP) faces a tough fight from the All Progressives Congress's (APC) Muhammadu Buhari. The election is being billed as the tightest presidential race ever in the 16-year post-independence history of the Western African nation.
Buhari and Jonathan faced each in the earlier election in 2011 as well. With hundreds of thousands of security personnel deployed across Nigeria, polling began at 07:00 local time. Jonathan, who is seeking a second term, arrived in his hometown of Utuoke to cast his vote.
Twelve other contenders are also in the fray. The election commission is expected to announce the results within 48 hours of polling. More than 150,000 polling stations have been set up across the country.
Besides the Boko Haram insurgency, Africa's most populous nation is plagued by corruption.
More than 68.8% of Nigeria's 173 million population are eligible to vote. Independent observers from the UN, the European Union and the regional block African Union are closely monitoring the polling to ensure free and fair elections.
"The international community has high expectations that Nigeria will provide leadership in setting a high standard for this election," said UN Secretary-General Ban Ki-moon.
Experts believe the elections could be pivotal in Nigeria's fight against the extremists, especially as Boko Haram has allied itself with the terrorist group Islamic State (Isis).
Earlier elections have been marred by violence and bloodletting.