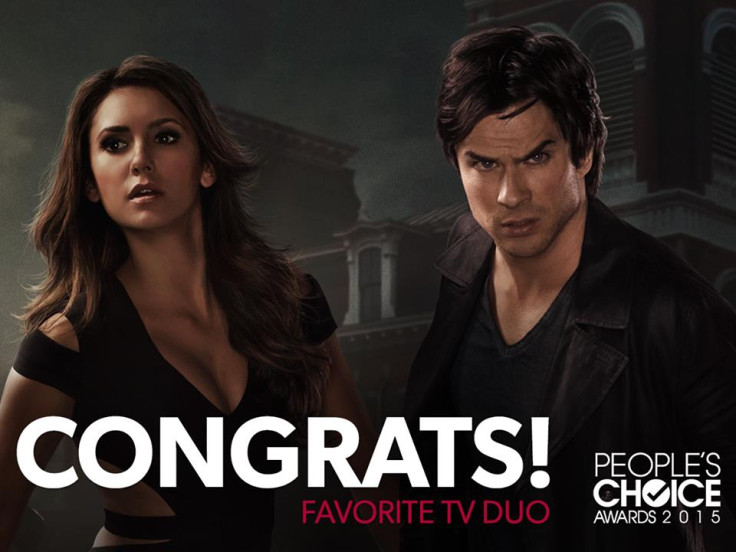 The Vampire Diaries star Nina Dobrev has confirmed that she is quitting The CW drama on Instagram.
"I've just spent the most beautiful weekend on Lake Lanier in Georgia with my own TVD Family, the cast and crew of The Vampire Diaries," the star posted on Instagram. "I want to be the first to tell you that it wasn't just a holiday celebration, it was a goodbye party."
The actress shared a picture of herself with show creator Julie Plec and wrote: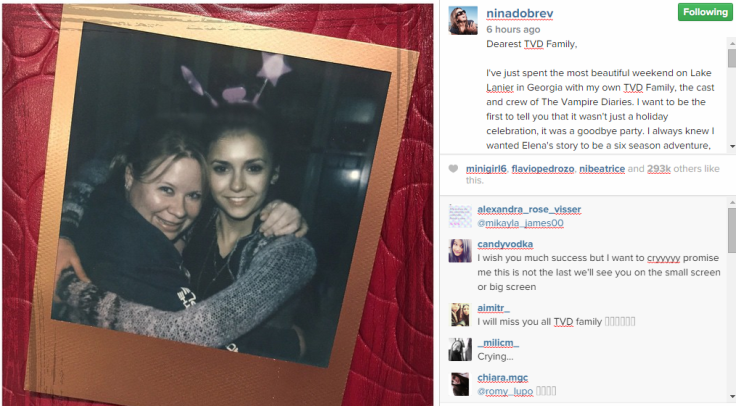 Grateful #TVDFamily pic.twitter.com/t07i7GdslC

— Nina Dobrev (@ninadobrev) April 5, 2015
Rumours suggested that the series finale would not end on a happy note and now that Dobrev has confirmed she is quitting the show, one can only speculate, whether her character would be killed in the season 6 finale episode?
Moreover, fans will again wonder how the show would continue without its power couple, Damon and Elena.
Meanwhile, Ian Somerhalder and Nikki Reed were spotted kissing when the two were out shopping at a Stronghold Store on April 6 in Venice, California. This was soon after Nina announced her departure from the show.
The 36-year-old actor and the 26-year-old actress were seen enjoying lunch at Gjelina and were spotted having coffee at Intelligentsia, RadarOnline reported.
Were the couple celebrating Dobrev's exit from the show? Previous report claimed that there was some tension on the sets because of Ian and Nikki's engagement. But all that can rest in the past, at least for the time being.
Below are a few tweets by fans over Dobrev's departure from the show:
What is TVD without Nina Dobrev? :((((

— Van (@vanessaregidor) April 7, 2015
Nina dobrev leaving TVD after season 6 #MyHeartJustBroke

— ®UBY❗♊ 1⃣8⃣ (@RubyHerrera18) April 7, 2015
Nina Dobrev leaving? How is that show gonna survive without its centre piece? — Hector,Troy's Prince (@HexHeizzy) April 7, 2015
Nina Dobrev leaving? How is that show gonna survive without its centre piece?

— Hector,Troy's Prince (@HexHeizzy) April 7, 2015
Is it true that @ninadobrev is leaving TVD? Omg my little heart can't handle that — Petra (@PetraKiana) April 7, 2015