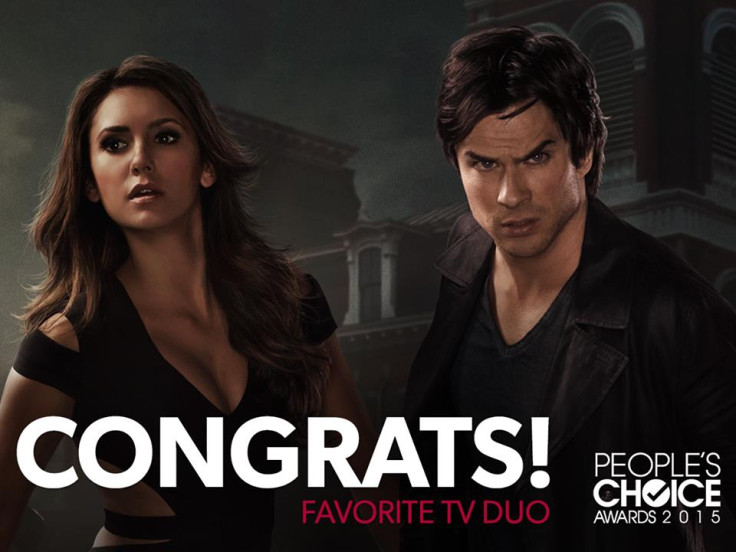 The Vampire Diaries stars Ian Somerhalder and Nina Dobrev are reportedly fooling around behind Nikki Reed's back.
According to a report in inquisitr.com, Dobrev is reportedly insisting that Ian cancel his wedding plans with girlfriend Reed, as she still has feelings for her co-star. One of the reasons for these rumours could be the steamy scenes on The Vampire Diaries.
In recent episodes of the show, Dobrev and Somerhalder have been seen getting intimate, indulging in passionate kisses and there is one scene where the two are naked in each others arms. Apparently, the on-screen romance has made Nina's feelings grow stronger.

Celebrity Dirty Laundry sources suggest that Reed has postponed wedding plans with Ian, following the rumours. The show's intimate scenes between Damon and Elena, and the time the two co-stars have been spending together are playing on Reed's mind.
Somerhalder and Reed got engaged in January this year, after dating for five months.
However, a source close to Reed told Hollywood Life that there is nothing that could cause trouble for Reed and Somerhalder. All these reports are just rumours, the source said and added that the two are just taking their time to plan out their ideal wedding.
"They do want an outside wedding and they want it to be very intimate. They definitely want the feel of it to be outside near where they live. They have also discussed to have it near where their animals can be part of the festivities," the insider revealed.