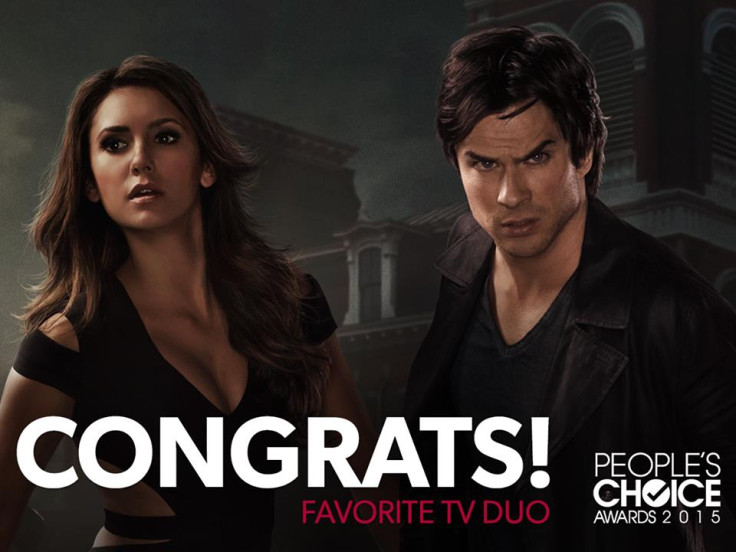 Ian Somerhalder proposed to Nikki Reed because Nina Dobrev had spurned his proposal.
A report in Celebrity Dirty Laundry claimed, "If Dobrev didn't reject Ian's engagement request with a loud 'no' he would never have been with Reed at all."
The website said that a source from The Vampire Diaries sets confirmed that Ian and Nina are talking and getting close again, but its unlikely that Ian will dump Nikki to go back to Nina.
There are rumours that Nina actually dumped Ian because she didn't want to marry him.
The report quoted the source as saying: "Ian actually went and proposed to Nina, but she turned him down, because she wasn't ready to get engaged, get married, and start a family."
The entertainment website went on to speculate that Somerhalder and Dobrev's relationship didn't work out because of their age difference.
Ian Somerhalder is 36, and Nina Dobrev is just 26 years old, and with a 10-year age gap, of course both Ian and Nina are going to want different things out of their relationship.
"It's pretty clear that the biggest reason Ian and Nina broke up was because Nina didn't want to settle down and Ian did," the source said.
Meanwhile, in a new interview Nikki Reed gushed about her engagement with The Vampire Diaries star.
"Quite happy right now, thank you," the Twilight actress told E!Online.
"I am here to talk about something else, as you know," Reed blushed, "But yes, we're very happy and life is good, and I'm a very lucky lady," she added.
Reed and Somerhalder got engaged in January 2015 after dating for six months.