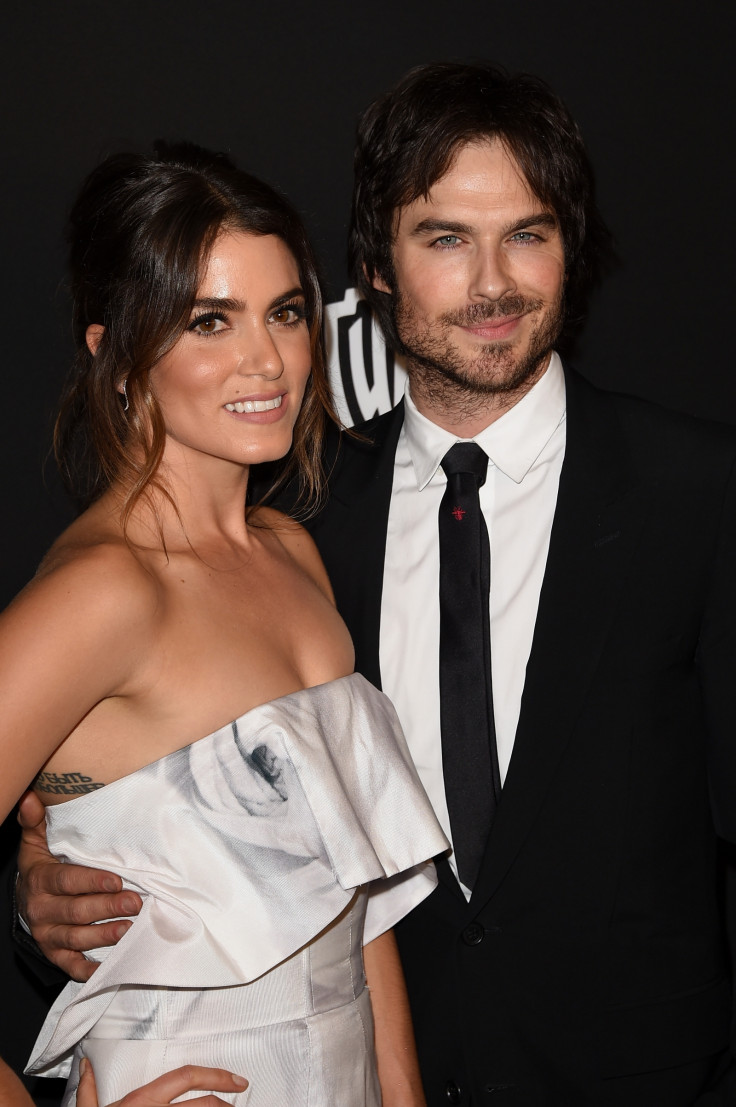 Ian Somerhalder and Nina Dobrev's reunion may never happen, much to the disappointment of many fans.
The Vampire Dairies star is very much in love with his fiance, Nikki Reed and they are planning a grand wedding and a baby.
According to Hollywood Life, "They both want to be parents, there's no question about it, but it's Ian who's in more of a rush. He'd be happy if she got pregnant like, yesterday but Nikki wants to hold off a little bit longer."
The couple are also considering adoption as a way to grow their happy family.
"They're both incredibly conscious so adoption is something they've talked a lot about too," our source revealed "The plan right now is to get married first and then take it from there but there's no doubt they'll be having kids sooner rather than late."
Ian and Nikki want to make sure they are settled and not filming any big projects before they have children.
"They want to be in a place where they wouldn't be filming a lot," our insider explained. "So it's been talked about but something that would happen when The Vampire Diaries is officially over."
Wedding plans
Ian and Nikki want an outside wedding, and to have their pets present on the big day.
"They do want an outside wedding and they also want it to be very intimate," an insider told the website. "They definitely want the feel of it to be outside near where they live."
The source went on to say, "They have also discussed to have it near where their animals can be part of the festivities."
Previously, Hollywood Life reported that the couple plans to invite Somerhalder's former flame, Nina Dobrev to the wedding. Since the love birds want to share "their happiness including his work family - The Vampire Diaries cast and crew," naturally Dobrev will get an invite.
However, the insider also shared that deciding what to do was a bit awkward.
"It's a very weird predicament for Ian and Nikki. If it is a big wedding Ian feels that he has to ask Nina to go, but anticipates her to respectfully decline. That would be a win win," the source revealed.
Vampire Diaries stars Ian and Nina ended their relationship in 2013. Later Somerhalder found love in the former Twilight star and the couple got engaged in January, 2015.
"They've been in love for years. They're so happy. They were crazy happy from the start. Their families love each other. It just feels really right," a source told E! News.