Nine injured at 'House of Horrors' Halloween event at Tayto Park
People were screaming and clambering over one another in a bid to escape theme park accident.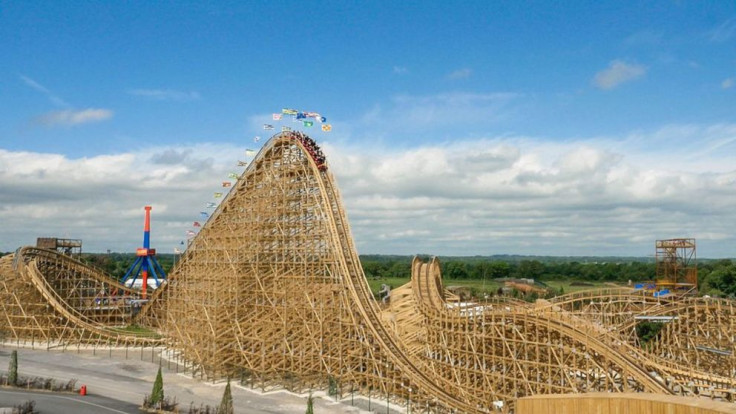 Visitors to one of Ireland's top tourist attractions were taken to hospital after stairs leading to a House of Horrors collapsed. Police attended the scene at around 8pm on Saturday (22 October).
An eyewitness said: "For the night it was all Halloween-themed and there were like people jumping out of bushes trying to scare people and stuff.
"When we initially heard the big bang and screams we thought that's what it was."
He then told the Irish Mirror that there were around 15 people on the stairs when "all of a sudden there was a massive huge crash and a bang".
"We were at the bottom of the stairs and they just collapsed in front of us. It was wooden. It came straight down to the ground along with the people on it.
"It was just madness. People were screaming and crying and climbing over each other," said the anonymous witness.
"There were a group of young teenagers on it. There was one fella who wasn't moving at all at the bottom."
There were reports of adults falling on children as the stairs collapsed, and one person is believed to have suffered a fracture.
A Tayto Park statement said: "Last night at approximately 8pm the lower portion of a permanent staircase leading to The House of Horrors gave way.
"The Tayto Park emergency plan was immediately put in place and the emergency services attended the scene.
"Nine people were transported to hospitals in the city as a precautionary measure to assess their injuries.
"The management of Tayto Park will co-operate fully with the investigation as the safety of our guests is paramount."
Tayto Park has a number of "after dark" events leading up to Halloween, including a Night Ride on the Cú Chulainn Coaster. Visitors were invited to "Face your ultimate terror as you enter the House of Horrors."
© Copyright IBTimes 2023. All rights reserved.