Back to the country from his four-day state visit to China, Philippine President Rodrigo Duterte told that he never said he wants to sever diplomatic ties with the US. "It's not severance of ties. When you say severance of ties, you cut the diplomatic relations. I cannot do that," he reportedly said on Friday (21 October) night after arriving at his hometown Davao.
Citing the reasons why he cannot end diplomatic ties with Washington, he said: "Because the Filipinos in the United States will kill me." He also said that doing such a thing would not be in the best interests of his country and his people, considering many Filipinos live in the US and vice versa.
Explaining his earlier remarks on the issue, he said he meant to say that he will not follow a foreign policy that is influenced by the US. So far the Philippines has been taking cue from the US in framing its foreign policies, but "I will not follow" them, he added.
Further, the firebrand Filipino leader said he has been treating US officials negatively for being critical about his campaign against corruption, crime and illegal drugs. He also cited a 2002 incident in Davao city, where he was the mayor, in which an American national indicted in a hotel explosion was taken out of the country, skipping Filipino protocol.
Duterte termed the action as a breach of sovereignty and questioned the US if they would have tolerated such an act of violation of their sovereignty.
Michael Terrence Meiring was allegedly involved in an explosion at the Evergreen Hotel in Davao on 16 May, 2002, but was immediately taken back to America and the then US ambassador to the Philippines Francis Ricciardone had promised Duterte of a thorough investigation into the case.
"It has not really appeased me at all. America disrespected us. To this day, it's like a Batman and Robin mystery.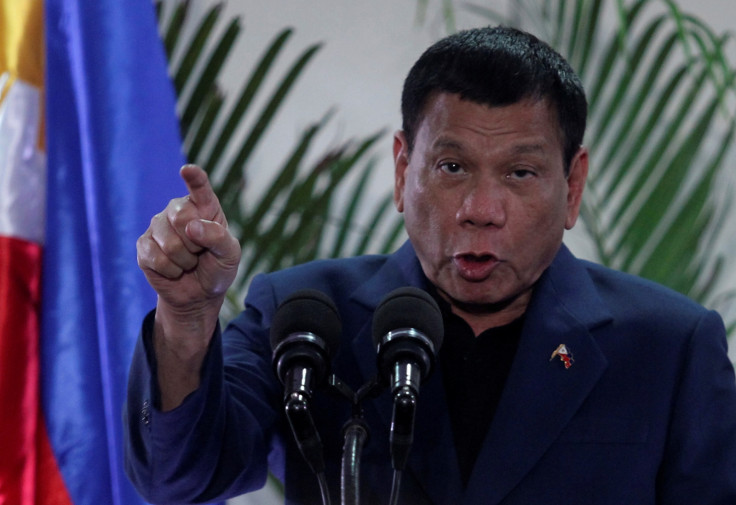 "I've been waiting for that report but, until now I haven't, so I really did not know what the mystery was about," he was quoted by the Philippines Star as saying.
He said if a similar thing had happened to America, they would have declared a war. "They have been doing that to us, there wasn't even an apology for anything," Duterte said, asking: "Is that respect? Mutual respect?"
The president added that although America "lives by the values", "if there is one thing that the Americans have failed miserably, it is upholding human dignity".