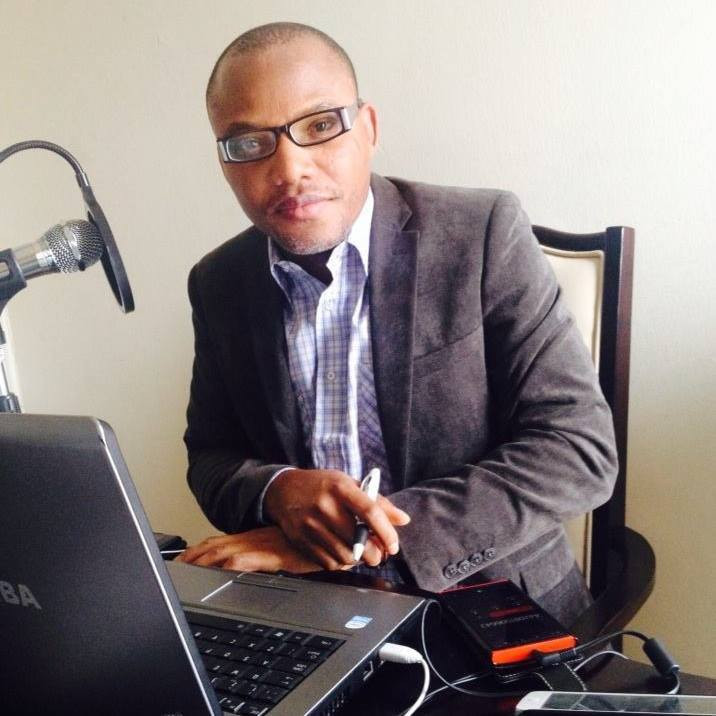 The Federal Court of Abuja will decide on a bail application for the detained director of Radio Biafra on 17 December. Nnamdi Kanu, leader of the Indigenous People of Biafra (Ipob), was apprehended in Lagos in October on charges of criminal conspiracy, intimidation and belonging to an unlawful society. He pleaded not guilty.
Kanu's family has alleged he was tortured by the State Security Service (DSS), which refused to release him after the Abuja court had granted him bail. The DSS argued the conditions for the bail were not met and obtained the permission from the court to further detain Kanu for 90 days to investigate alleged terrorism charges.
During a hearing on 14 December, Kanu's lawyer Vincent Obetta reiterated he had filed a lawsuit against the DDS arguing that Kanu's prolonged detention was in violation of the constitution and the African Charter on Human Rights. He added his client had not been moved from the Kuje Prison as requested by the lower court.
Prosecutor Moses Idakwo said Kanu should not be granted bail as he was being investigated for terrorism-related charges. He added the DSS had evidence of bank accounts owned by Kanu where monies were allegedly used for financing terrorism acts against Nigeria. Idakwo also alleged that as Kanu also has British citizenship, he can flee the country should he be released.
However, Obetta told IBTimes UK:" The terrorism charges are just speculation. Kanu has been detained for 90 days and the detention is against the law. He was grated bail on 19 October and he has to be released. If he is released, he is still expected to attend his trial in Nigeria."
Kanu's arrest has sparked protests – one of which resulted in the alleged death of at least nine people – throughout south-eastern Nigeria. The protests are being held by members of Ipob and the Movement for the Actualization of the Sovereign State of Biafra (Massob), which call for the independence of the Biafran territories.
A Biafran Republic was established in 1967 and reannexed to Nigeria in 1970, following a civil war that claimed between one and three million lives.
Pro-Biafrans claim they are neglected by the Nigerian government which allegedly uses proceeds from resources in the Biafran lands to invest in the central and northern part of the country. Pro-Biafrans also argue they were forcibly annexed to Nigeria during the British colonisation and they cannot live with Nigerians due to cultural and religious differences.
Protests in Lagos have been scheduled for 16 and 17 December. During the second day, protesters are expected to visit embassies as well as Amnesty International and UN offices.
---
Nigeria up close: Check out our Flipboard magazine
---