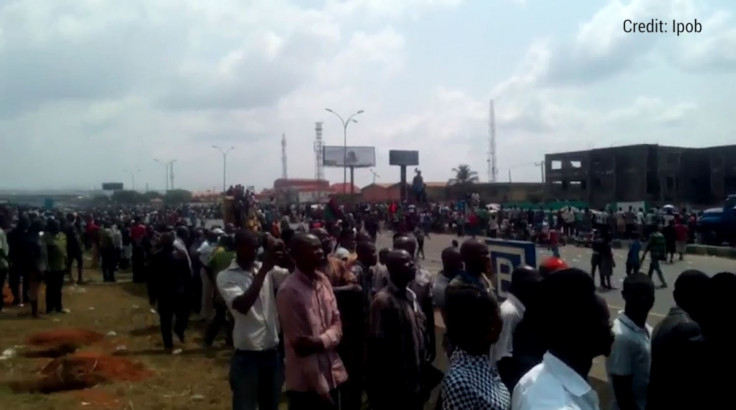 The Nigerian government must investigate the alleged killings of nine people by a joint military force in Anambra State during a protest on 2 December, a human rights group told IBTimes UK. The demonstrators were allegedly shot dead during a pro-Biafra protest in the town of Onitsha in the wake of a rising separatist movement that calls for the restoration of the Biafran Republic.
Speaking to IBTimes UK, the Nigerian police denied the demonstrators were killed and said forces were deployed as people were disrupting the peace in the state. However, the Abuja-based Human Rights Writers Association of Nigeria (Huriwa) said it has gathered evidence of the killings.
"The killings took place as forces were trying to quell the protest," Huriwa's national coordinator Emmanuel Onwubiko told IBTimes UK. "As we speak, the people killed are being buried. If the police are claiming that no one was killed, they are simply not telling the truth. There is evidence all over social media."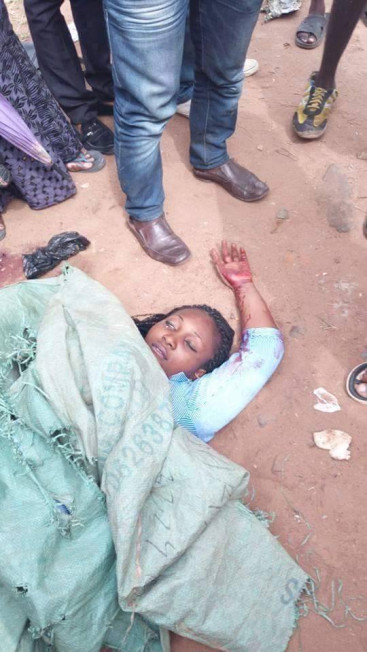 Onwubiko added that Huriwa would send a letter along with evidence of the killings to the ministry of justice. "The killings are unlawful and the Nigerian government must investigate them," he said.
"We also demand that Inspector General of Police, Mr Solomon Arase, be brought to justice. We hold him accountable for the killings, which occurred not long after he issued a statement warning that police would take action to stop the protest."
The police maintained no killings occurred in Onitsha. Oleehkukyu Ali, spokesperson for the police in Anambra, told IBTimes UK: "There was no record of deaths, actually one police member was injured and later died at the hospital. We are not after Pro-Biafrans, we did not shoot, we only cleared the road. Pro-Biafrans should inform the police before they intend to hold marches, so that we can liaise and provide security too and can make sure infiltrators will not hijack situations. But every time, they defy these instructions."
Calls for referendum
The Biafran territories were annexed to Nigeria during the British colonisation, ended in 1960. The Republic of Biafra was declared independent again in 1967 and reannexed to Nigeria in 1970, following a civil war that claimed between one and three million lives. Pro-Biafrans hold regular marches across several states in south-eastern Nigeria calling for independence.
Rallies have intensified since Nnamdi Kanu – director of Radio Biafra and the leader of the Indigenous People of Biafra (Ipob) – was arrested in Lagos in October on charges of criminal conspiracy, intimidation and belonging to an unlawful society. He pleaded not guilty.
Washington-based NGO Organisation of Emerging African States (Oeas) – which advocates for people's right to self determination – warned that Nigeria could risk a "civil strife" if pro-Biafrans' demands are not met.
In a statement released on 4 December, the organisation also said Nigeria should hold a referendum on the Biafra issue within 90 days with independent observers supervising the polls.
---
Nigeria up close: Check out our Flipboard magazine
---