'No army or police officer involved in UN experts killings' in Kasai, DRC investigation finds
Commentators accuse the government of framing Kamuina Nsapu militia group for the murders.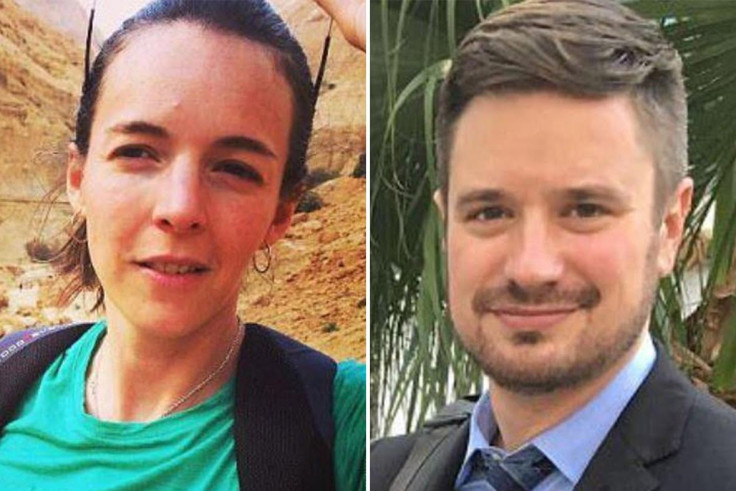 A Congolese official has revealed the first findings of a formal investigation into the murders of two United Nations (UN) experts in the Democratic Republic of Congo (DRC)'s restive Kasaï Central province.
American Michael Sharp, 34, and Swede Zaida Catalan, 36, were investigating human rights violations in the DRC for the UN when they were killed in March.
Last month, the Congolese government broadcasted a video supposedly evidencing the guilt of the fighters of the local Kamuina Nsapu militia. Commentators have accused the government of framing the militia group for the murders.
While the UN is currently carrying out its own investigation, a senior military official on 18 May shed some light on the first findings of Kinshasa's probe.
"No military or police officer is involved in the killings of two UN experts in Kasaï last March," said Colonel René Kanyinda, senior military auditor of Kananga, the capital of Kasaï-Central.
During a briefing to the press, Kanyinda confirmed the arrest of two militiamen suspected of involvement in the killings. 16 other militiamen are reportedly still on the run. The judicial file is expected to be transmitted to the military tribunal of Kananga Friday (19 May), which will set a trial date.
"We opened an investigation against the militiamen of Kamuina Nsapu who executed two UN experts in March. We have proceeded to arrest some convicts who will appear for the crimes they have committed. We have completed our investigation and we have to go to the garrison court martial to try the defendants who are at our disposal."
Kanyinda underlined that the investigation into the disappearance of the UN experts' four Congolese colleagues, who have been missing since 12 March when the group was allegedly abducted, is still ongoing.
Earlier this month, IBTimes UK revealed how Congolese organisation APRODEC had urged the UN Security Council to demand the International Criminal Court (ICC) Prosecutor to open an official investigation into crimes committed in central Kasaï region – including the murders – which it claims may be connected to the Congolese security forces.
Kasaï region, in the heart of the DRC, has been plagued by deadly violence between Congolese security forces and the Kamwina Nsapu, since August 2016.
© Copyright IBTimes 2023. All rights reserved.