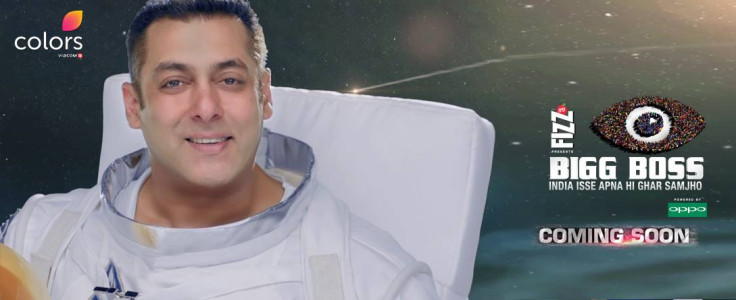 Bigg Boss might offer a huge surprise in season 10 as the new promo released by Colors network hints at a no celebrity season. Bollywood actor and show host Salman Khan has hinted at adding common men and women in the reality show.

Through the promo, the Sultan actor promises a bigger, better and different show this time. However, he said nothing about the celebrities, sparking speculations that the coming season might be about only common people.

The mystery regarding the format will only be revealed during the show's premiere which ideally premieres soon after the season finale of the Indian version of the celebrity dance reality show, Jhalak Dikhla Ja.
The rumours regarding the celebrity contestants is still abuzz, and if the show includes both the common people and the celebrities, clash of ideologies and opinions is bound to create major drama in the show. The reality TV show locks the contestants in the Big Boss house where they remain cut off from the outside world till they get evicted one by one by public voting.
Every weekend (Saturday and Sunday) Khan introduces new twists and gives the contestants a reality check on their week-long journey in the house. The Bollywood actor had been blamed many times for being biased and critiquing the participants based on his own liking.
The Bajrangi Bhaijaan star is popular for his formal dressing choice to host the show but this time he is planning to try the attires of common people.
"Salman will be in the avatar of a common man. No horns, airline props whatever. He will be asking various people right from a milkman, rickshaw-puller, housewife, working professional as to whom they want to see inside the house. The superstar will also be in a casual look," a source told Bollywood Life.
The stakes for this season will be high, considering that the focus will be on non-celebrities. However, it remains to be seen how fans of the controversial Indian reality show react to the new format. Khan may appear in another promo hinting at celebrity participants, too. Last season saw a steep decline in viewership rating due to the choice of contestants which many fans appeared to dislike.
Hence adding people from the fans might add the lost spice for the show which thrives on back-bitching, bickering and fights. Colors network is yet to declare a premiere date for Bigg Boss 10.