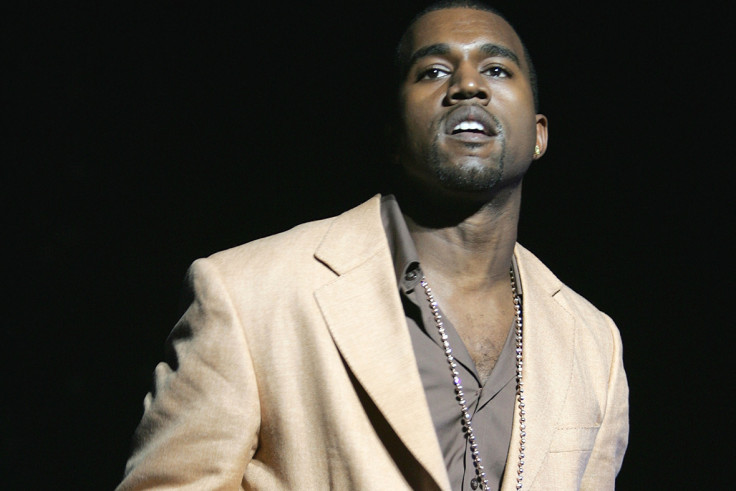 It will most likely soothe Kanye West's ego to know that a student has written a 10,000-word dissertation on the rapper. Harry Bainbridge, a student at Leeds University, spent countless hours conducting extensive research into West's music and artistic identity for his final paper.
Titled I Love Kanye: Identity In The Works Of Kanye West, the dissertation spans 10,492 words and examines the Grammy-winning rapper's "constant battle" for control of his image. Charting the evolution of West, 39, as an artist, the essay looks into his performances, lyrics and relationship with religion and the manifestation of capitalism in a digital landscape.
Explaining his choice of direction for the dissertation, Bainbridge told The Sun: "I spent a few years working in a celebrity marketing job and became really interested in the creation of public identities that we, the audience, consume as images, rather than actual people. I'm also a big Kanye fan so wanted to dig into his back catalogue."
The student continued: "I wanted to work on something that I was really excited about and interested in. I also wanted to write something that I felt hadn't necessarily been covered before, so I wanted to challenge myself with something slightly off the beaten track."
Bainbridge, 24, hails from Middleton Tyas, North Yorks and is studying English literature.
Over the course of his 13-year career, West has released seven studio albums and won 21 Grammys. Six of his records, including My Beautiful Dark Twisted Fantasy, Graduation and The Life Of Pablo, have reached number one on the US Billboard 200 chart.
In recent years, West has become one of the most controversial figures in music, often embarking on rambling on-stage rants and supporting President Donald Trump by meeting the leader at the White House.
In December 2016, the Famous rapper was admitted to hospital for a psychiatric evaluation after ranting during a concert and abruptly cancelling his Saint Pablo tour in North America.
West's wife Kim Kardashian also became the subject of a dissertation with sociology graduate Eliza Cummings-Cove writing more than 9,000 words on the TV reality star.
Earlier in May, it was reported that West has retreated to a mountaintop in Wyoming to record his eighth album.