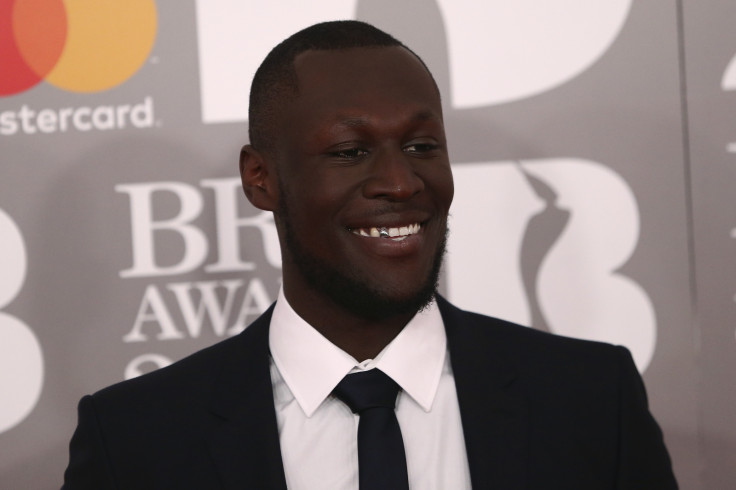 Grime star Stormzy dug deep into his pockets and donated £9,000 towards a young student's tuition fees. It comes just days after US rapper Nicki Minaj embarked on a spree of donating money to young fans to help with the cost of attending college.
British student Fiona Asiedu, a University of Oxford graduate, opened a crowdfunding page in a bid to raise £12,000 ($15,470) in four weeks in the hope of attending Harvard in the US. Explaining her ambition, Asiedu writes on the page: "As a young black woman, from an inner city, working class background, this is such an amazing opportunity. Ultimately, I believe that this will encourage young people from similar backgrounds to aspire for greatness and reach their full potential! I really do hope that I am able to make my vision into a reality WITH YOUR HELP!"
Soon after, a friend tweeted Stormzy, 23, on behalf of Asiedu and asked the Shut Up rapper to make a donation to the campaign. Persuaded by Asiedu's determination, Stormzy, real name Michael Omari, made the donation inconspicuously under the name Michael Ebenazer Kwadjo Omari Owuo Junior.
However, Asiedu quickly realised the true identity of her sponsor and thanked Stormzy via Twitter. The rapper's rep also confirmed to BBC's Newsbeat that he was indeed the donator.
Thanks to the musician, Asiedu reached her goal in less than 24 hours. Overwhelmed with the financial support, the student offered to buy Stormzy dinner at his favourite restaurant, Nando's, as a show of gratitude and he replied they had a "deal".
Asiedu graduated with a degree in experimental psychology at the University of Oxford and wants to take a masters degree in human development and psychology at Harvard. She has now raised her fundraising campaign to £14,000 following its early success.
Stormzy has a close alliance with Oxford having delivered a motivational speech at the university in March 2016.
The Big For Your Boots star was perhaps inspired by the generosity of Nicki Minaj, who pledged to donate to tuition fees and student loans of those who had achieved straight As in their exams. According to The Independent, Minaj, 34, is now planning to open an official charity in a bid to help students reach their educational aspirations.