No Shame: Ad campaign shows the reality of periods with bloodstained sheets and tampon strings
The campaign is causing a stir online by breaking down the stigma around periods.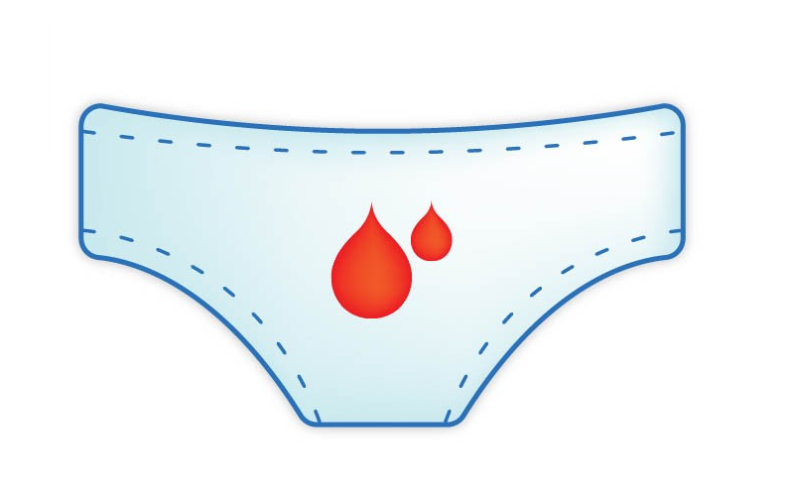 A tampon delivery service is attempting to combat the stigma surrounding periods with a campaign showing bloodstained sheets and tampon strings.
Unlike other adverts that use women riding horses, going clubbing or wearing white clothes - all things unrelated to periods - Canadian company, Easy, decided to show the truth about periods: that women bleed.
The campaign, entitled No Shame, features moments that truly represent periods. One ad features bloodstained sheets, while others show visible tampon strings and a bath with some blood in it. Each advert features the words: "Periods are nothing to be ashamed of. They're natural."
Released in 2016, the progressive campaign which destigmatises menstruation is now making headlines.
Alyssa Bertram, CEO and founder of Easy, told the news website Marketing: "We wanted to do something that made people talk about periods because it's something that is still looked at as taboo or shameful, which is a bit ridiculous in this day and age."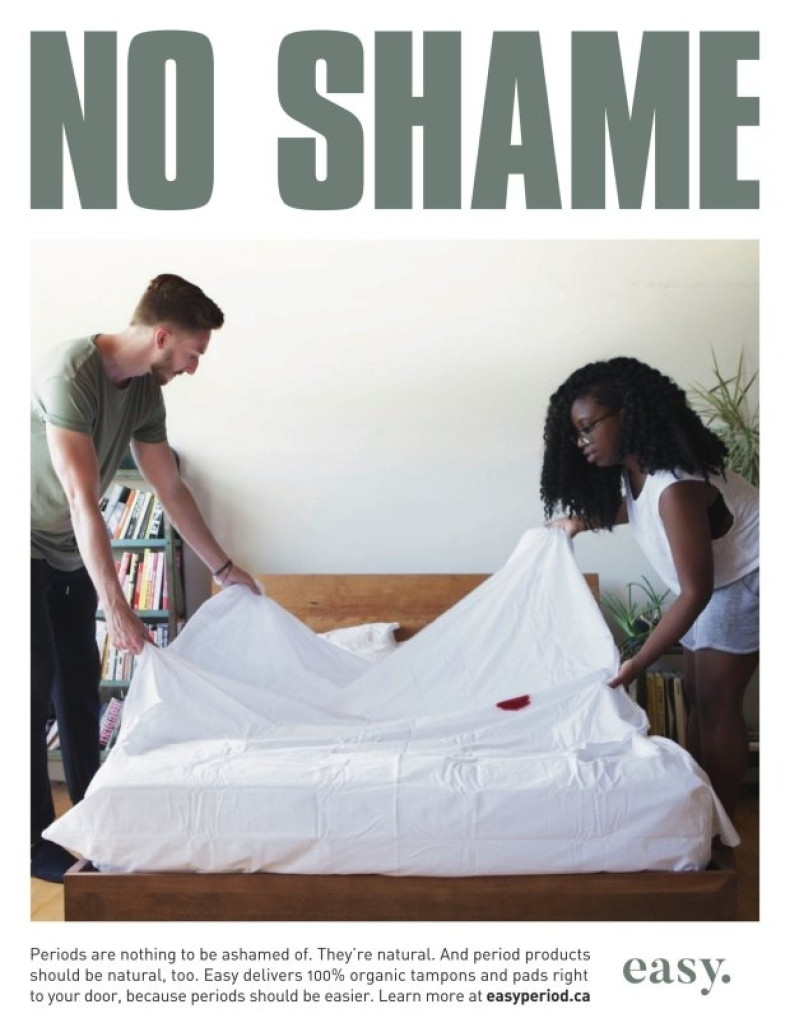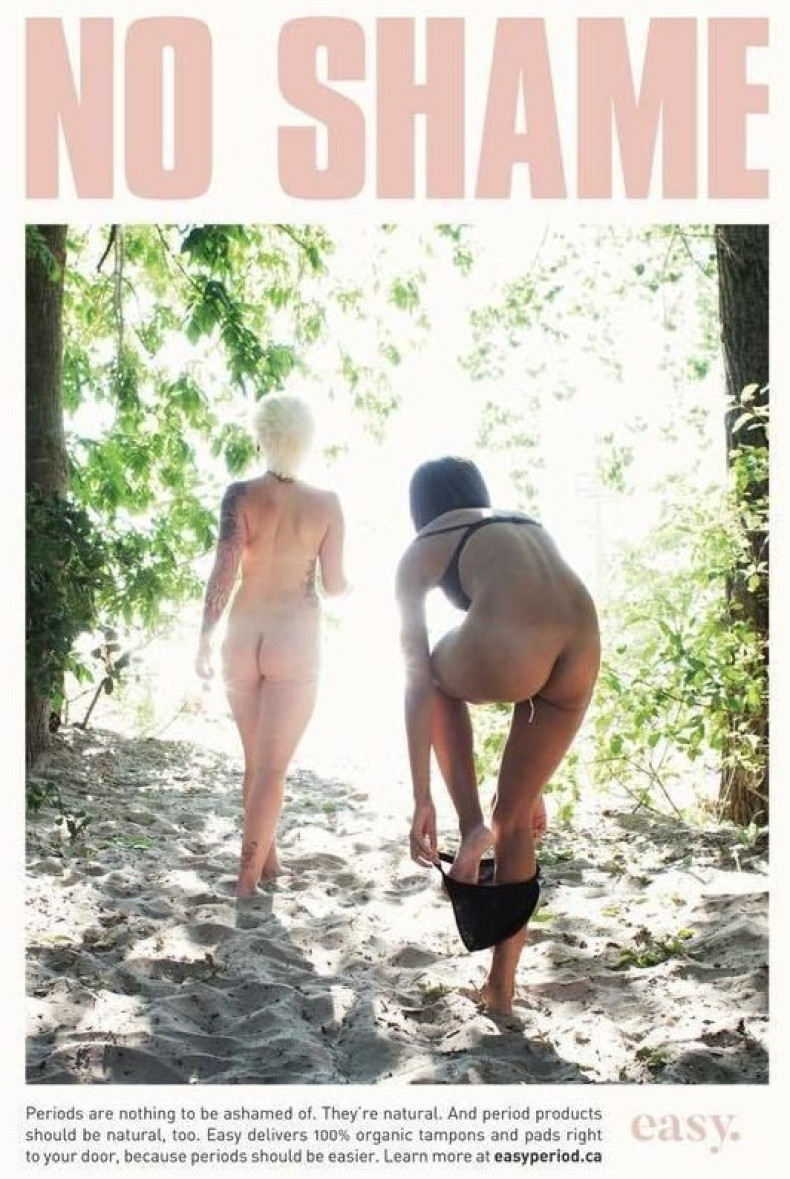 "By addressing it and talking about it, it reduces that shame and that stigma. Sometimes we need to question the things we're uncomfortable with and why. If we can get that conversation started, I'd be very happy to be a part of that," she added.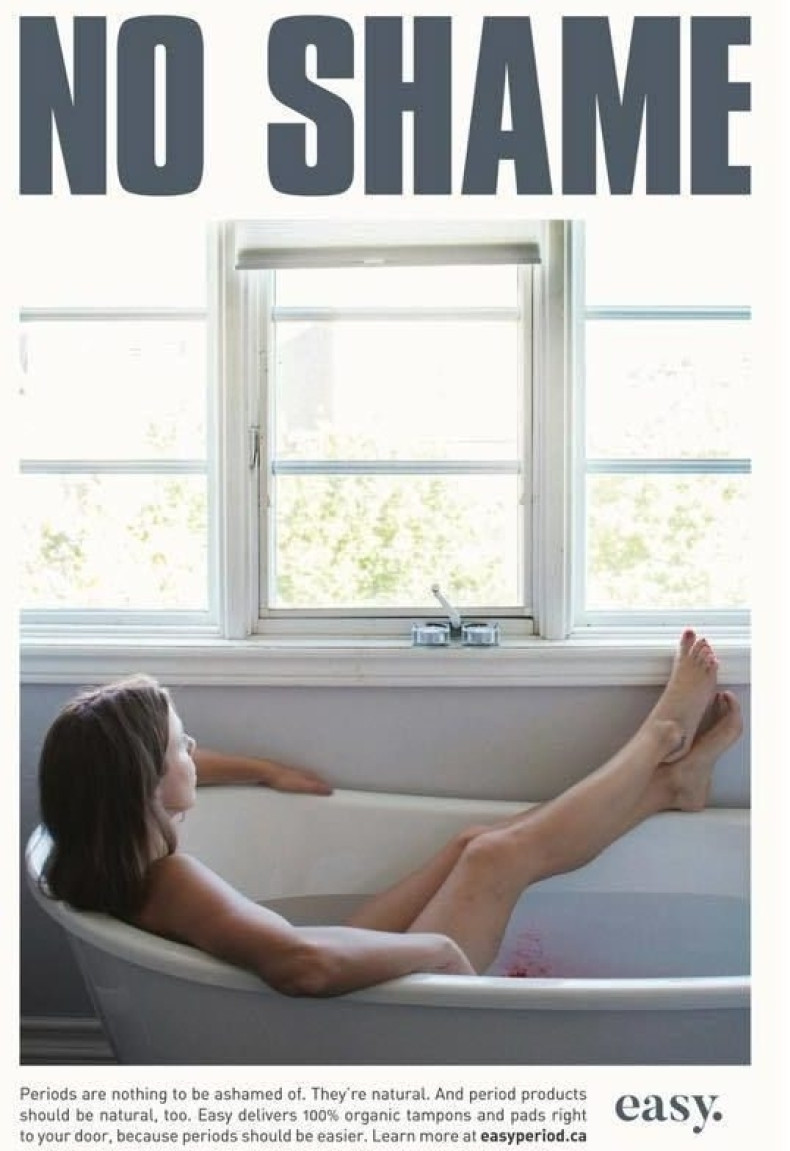 Earlier this month, Bodyform were commended for using red liquid to highlight the absorbability of their sanitary towels, in what is believed to be the first instance in advertising history. Companies including Bodyform have been known to use coloured liquids that look anything except blood up until that point.
The advert follows controversy that tampons were taxed as non-essential luxury item at 5% in the UK. The levy was scrapped in 2016. Last week, the government confirmed that the UK tampon tax funds of £250,000 will be given to an anti-abortion charity, following a Freedom of Information request by The Guardian.