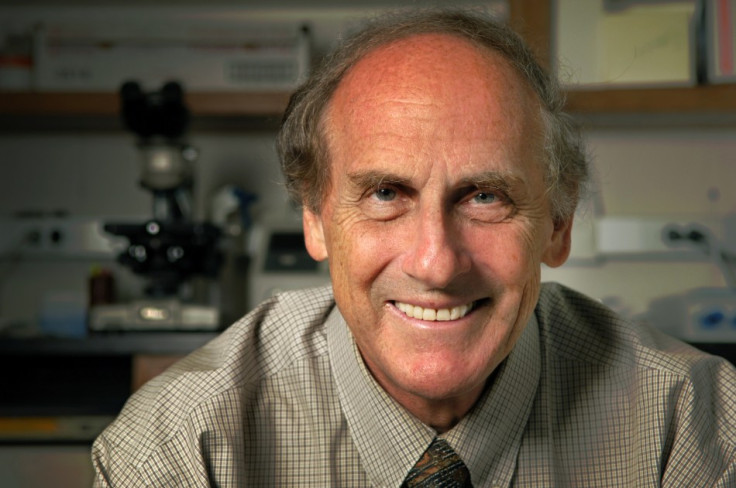 Rockefeller University cell biologist Ralph Steinman died of pancreatic cancer three days before he was announced as a co-winnter for the Nobel Prize for medicine.
The Nobel Prize usually isn't awarded posthumously. The committee is expected to release a statement later.
Steinman, 68, died on Sept. 30, according to Rockefeller's Web site. He was diagnosed with cancer four years ago and had been treated with a dendritic cell-based immunotherapy that he designed, it said. The Nobel Prize committee had been apparently unaware of his passing when it announced the awards on Monday.
Canadian-born Steinman shared the prize with American Bruce Beutler and French scientist Jules Hoffmann.
The Nobel Prize was awarded for the way the scientists revolutionised understanding of the immune system. Steinman helped discover the dendritic cell, which helps to fight off infection.
The Nobel prize committee said: "Together Bruce Beutler, Jules Hoffmann and Ralph Steinman have revoluntionised understanding of the immune system by discovering key principles for its activation.
"They have opened up new avenues for prevention and therapy."
In a statement on its Web site Monday, Rockefeller University president Marc Tessier-Lavigne said, the school "is delighted that the Nobel Foundation has recognized Ralph Steinman for his seminal discoveries concerning the body's immune responses.
"But the news is bittersweet, as we also learned this morning from Ralph's family that he passed a few days ago after a long battle with cancer. Our thoughts are with Ralph's wife, children and family."
According to the Nobel Prize rules: "Work produced by a person since deceased shall not be considered for an award. If, however, a prize winner dies before he has received the prize, then the prize may be presented."