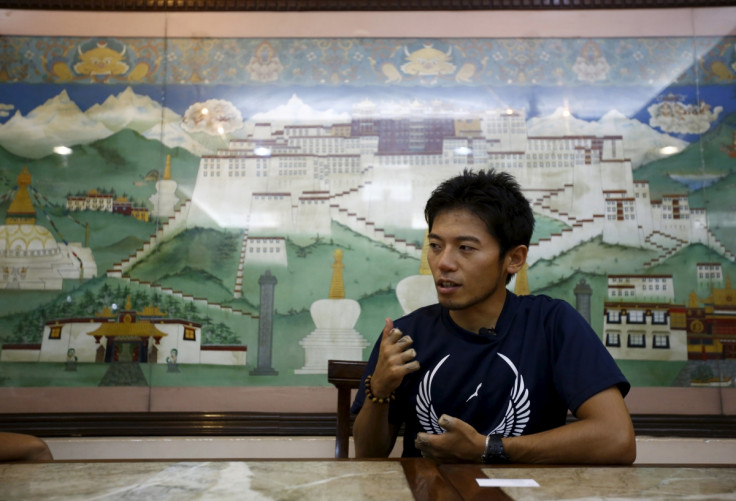 A Japanese mountaineer who has lost nine fingers due to frostbite is attempting to climb Mount Everest, which could make him the first person to reach the summit since April. Extreme sport-enthusiast Nobukazu Kuriki, 33, is attempting the feat for the fifth time in six years after previously having to abandon attempts with the summit of the famous mountain in view.
Kuriki is the first person to attempt the climb since devastating earthquakes in April and May this year, which killed 9,000 people in Nepal, and 18 people at Everest's base camp. Latest contact suggests he has reached the South Col, where he is expected to spend eight hours before a final push later on the evening of 26 September to reach the summit.
Kuriki, who arrived in Nepal more than a month ago to begin acclimatising, told the National Geographic: "I am climbing the mountain to stand by Nepal during this difficult time, and to spread the message that it is safe for tourism." In 2012, he lost all of his fingers and one thumb after spending two days in a snow hole at 27,000ft (8,230m) in temperatures lower than -20C.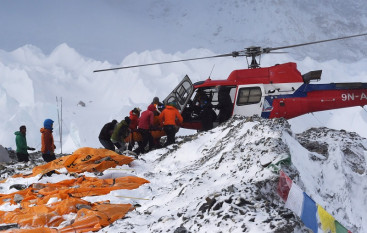 "I do feel nervous and afraid," he told Reuters. "This is only natural before attempting the challenge of climbing Everest, particularly after the earthquake and at this time of year."
The world's most dangerous mountain has long been the scourge of the climbing community with Sagarmāthā as it is known in Nepal or Chomolungmahas as it is known in Tibet claiming over 250 lives.
Kuriki had planned to climb from Tibet but the Chinese closed all mountains in the autumn; so far, he is the only person scheduled to climb Everest during the punishing autumn season. According to the Himalayan Database, the success rate on Everest in autumn is just 33% compared to 66% in spring, with only been three successful autumn expeditions over the past 15 years.
The president of the Nepalese Mountaineering Association, Ang Tsering, told the BBC: "We are very much hoping he will be successful and come back OK." He is set to follow the same route used by Edmund Hillary and Tenzing Norgay in 1953, when they became the first people to reach the summit.
The 8,848m mountain is subject to new film Everest starring Jake Gyllenhaal. The movie centres on the events of the 1996 disaster when eight people were caught in a blizzard and died during summit attempts.