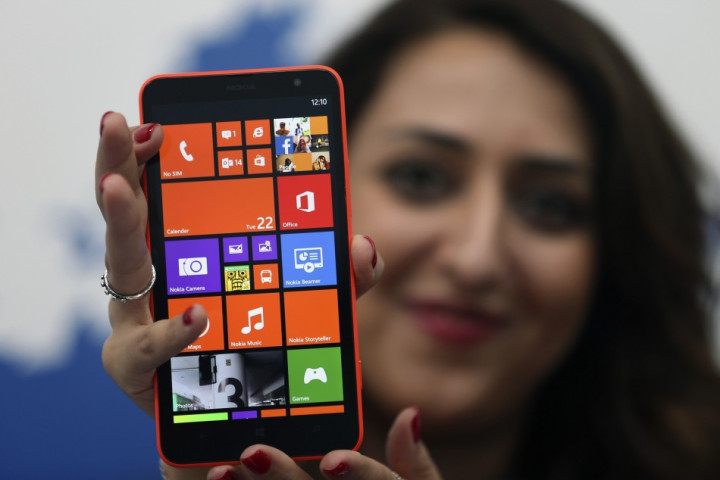 The Nokia Lumia 1320 phablet, which was announced way back in October 2013, is now available for sale in the United States. Nokia Lumia 1320 with 4G LTE support is now available without contract from Cricket Wireless at a price of $279.99.
People in the US who want to buy the six-inch device can head to Cricket's online store, or even to the wireless service provider's more than 3,000 physical outlets across the nation.
"With the Nokia Lumia 1320, we are providing big value to customers at a budget-friendly price", stated Andy Smoak, Assistant Vice-President of Product management, Cricket Wireless.
Customers buying the mid-range Nokia Lumia 1320 phablet before 10 July are entitled for a $50 discount from the phablet's near $280 price tag with the Cricket Visa Promotion card.
Nokia's Lumia 1320, which was launched along with the Lumia 1520, comes with a gigantic 6 inch display having a resolution of 1280 x 720 pixels. The Lumia 1320 is driven by a dual core Snapdragon 400 processor which is clocked at 1.7GHz.
A 1GB RAM is also present in the device.
The phablet also provides 8GB internal storage which is expandable up to 64GB via microSD card. A 5MP rear camera and a VGA front snapper adorn the handset. Nokia Lumia 1320 makes use of a 3,400 mAh battery for its operation.
Microsoft's Windows Phone 8 platform will initially run the Lumia 1320, but users should receive the Windows 8.1 update in the coming months. The handset also packs various built-in apps such as Here Maps, Beamer, One Drive and MixRadio.
In February this year, the Lumia 1320 performed reasonably well in the 3G talk time test, and was ahead of competition such as the Samsung Galaxy Mega 6.3, but fell behind the Alcatel One Touch Hero and the Huawei Ascend Mate.
It would be a matter of interest to check out reactions from people after they have used the 'extra large' 6 inch Nokia Lumia 1320 to make calls (by holding the phablet across the ear to make calls).