Featuring an identical battery of 3,400mAh and the same 6in display, the Lumia 1320 although could not match the battery endurance of the high-end Lumia 1520, but yet a very good performers, suggest battery tests.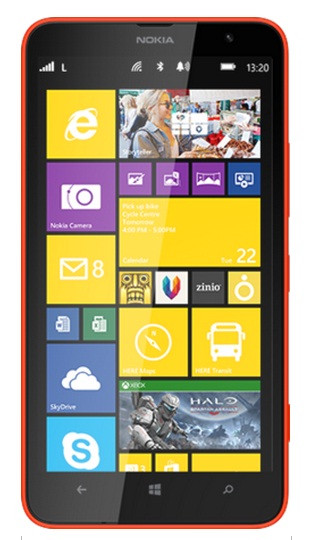 In the 3G talk time test, which is one among the series of battery tests conducted by GSMAerna, the Lumia 1320 ran for same time as the Lumia 1020, up to 22 hours and 13 minutes. This is approximately six hours and 21 minutes less than the talk time offered by Nokia's high-end 6in smartphone, Lumia 1520, which was the winner in the battery test.
However, outside of the Lumia camp the Lumia 1320 performed well. It was ahead of its rival mid-range large-screen smartphones such as Galaxy Mega 6.3, which stayed for 19 hours and 54 minutes. However, Huawei Ascend Mate and Alcatel One Touch Hero managed to beat the score of Lumia 1320.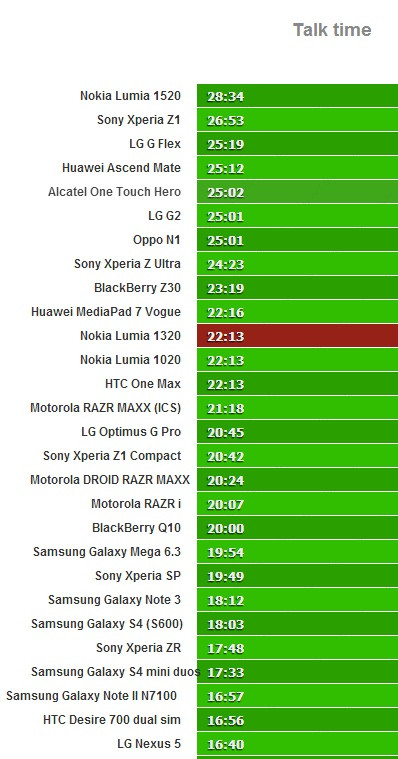 In the web browsing test, the Lumia 1320 fell short of just two minutes to 11 hours, which is relatively good. The Xperia C with web browsing close to 13 hours (12 hours and 45 minutes), occupied the first place in the battery test. HTC's One Max was the only phablet, which managed to survive for a longer time in the test.
The Lumia 1320 performed fairly well in the video playback test. It managed to survive for nine hours and 17 minutes, beating the Galaxy Mega 6.3, which ran up to eight hours and 34 minutes. Although, the Lumia 1320 failed to match the score of its high-end sibling, which stayed for 12 hours and 31 minutes.
The stand-by performance of Lumia 1320 was good. The Lumia 1320 managed a great endurance rating of 75 hours, which means it will get more than three days of usage with one hour each of talking, internet use and watching videos every day.