Key Features:
10.1in screen (1920 x 1080)

Quad-core Snapdragon processor

Nokia Lumia 2520 Review
There's a reason that there are very few Windows RT tablets on sale. It's just a bit rubbish as an operating system for tablets (or anything else for that matter).
Microsoft obviously has produced the Surface 2 which uses RT, but third-party manufacturers have generally steered clear, going for the full-blown Windows 8.1 instead.
But here we are, at the end of 2013 and Nokia has produced its first ever tablet and gone for RT as the platform. It's no surprise really, considering the company's imminent purchase by Microsoft, but it's a pity, as there are some really good things about the Lumia 2520.
Lumia 2520: Design
One of those good things is the design. Nokia's kept up its policy of bringing some colour back to consumer electronics which it began with its brightly coloured Lumia smartphones. The Lumia 2520 is available in bright red and blue, as well as plain black or white for those who prefer a more staid look to their gadgets.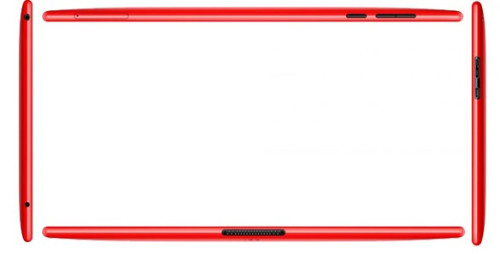 The blue version is not currently available in the UK, but the bright red review unit I looked at was great. Nokia knows how to design and make hardware and the Lumia 2520 is no different. The polycarbonate shell looks and feels great in the hands, though it did attract fingerprints easily and is slightly slippery when held in one hand.
Indeed it is all but impossible to prop it up on its own without a special stand, as it slips and slides all over the place - and there is no Surface-style kickstand.
Nokia is launching a dedicated stand/keyboard dock, but that is not available in the UK yet.
Other niggles include the slightly- too-shallow power and volume buttons and the identical power and headphone sockets which led to numerous occasions of plugging the power cable into the wrong port.
The tablet is slim at just 8.9mm, but heavier than most 10in tablets at 615g (the iPad Air is 469g) although this wasn't a problem for me.
Lumia 2520: Screen
And here we come to the high point of the Lumia 2520 - the 10.1in screen may not have the highest pixel density (218ppi compared to say the Nexus 10's 300ppi) but it doesn't matter. The screen is one of the best I've seen on any tablet of this size.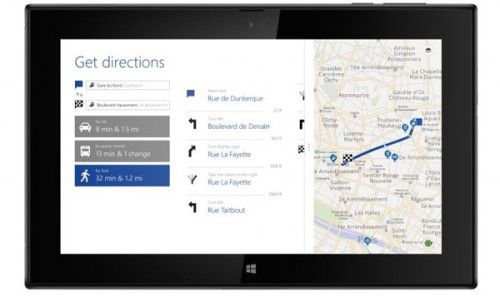 This is down to a number of factors including the use of IPS technology, Nokia's own ClearBlack technology and the fact the brightness goes up to 650 nits - making it one of the best screens to use in bright situations.
Movies, pictures and text are all rendered brilliantly on the Lumia 2520, with flawless viewing angles and a natural colour temperature throughout.
Lumia 2520: Hardware and Performance
Nokia has used the top-of-the-line Snapdragon 800 quad-core processor from Qualcomm which has been paired with 2GB of RAM. On the face of it this sounds great, and generally the Lumia 2520 is a decent performer, but sadly it seems to be let down not by hardware constraints but by Windows RT.
The only time I noticed any significant lag was in areas like the Windows Store, where it took much longer than it should have to open and refresh.
Aside from these little niggles, streaming HD video, uploading and downloading files, using Microsoft Office and browsing the web all work well.
The Lumia 2520 only comes in one version, with 32GB of storage, but a microSD card slot gives you the ability to expand that by a further 32GB - an option most tablet's these days don't give you.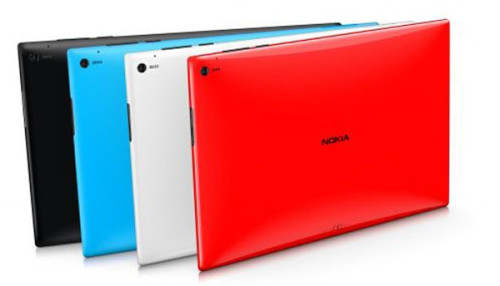 The cameras (front and rear) on the Lumia are better-than-average, but considering how averse I am to taking photos or video with a tablet, it didn't make much difference. The front-facing camera was however very good for video calling.
Lumia 2520: Connectivity and Battery
Along with Wi-Fi, Bluetooth and NFC, support for a 4G SIM also comes as standard - something most tablet manufacturers charge a premium for.
Another nice feature on the Lumia 2520 is fast charging. It sees the large 8120mAh battery reach 80% charge in just one hour - something I would love to see in all tablets.
Battery life is also great. I managed to eek 10 hours of use from the Lumia 2520 which is about as good as you will get from a tablet these days.
Lumia 2520: Software
And so we come to the crux of the problem with the Lumia 2520 - Windows RT. While the tiled interface on the start screen looks great, the problem of a woefully thin app selection remains a constant issue.
Compare the Windows Store to Google's Play store and particularly Apple's App Store and you will see just how much Lumia 2520 users will be missing out on.
Yes it has improved since launch a year ago, but if you are looking for a specific app, nine times out of ten you are not going to find it.
Add to this the fact Office and the desktop environment on Windows RT are not optimised for touch, and what you get is a very frustrating experience with even something as basic as the keyboard layout not right.
Nokia has attempted to bolster the app selection with a few of its own apps, including the photography-focused Storyteller, its excellent Here maps, and its free MixRadio music streaming service.
These are excellent additions, but it's like trying to wallpaper over a crack the size of the Grand Canyon.
Lumia 2520: Value and Verdict
At £400 the Lumia 2520 is £180 less expensive than a comparable iPad Air (32GB, 4G) and £40 more expensive than a Surface 2 with 32GB of storage but no 4G.
So while it may seem expensive at £400 when compared to the likes of the Kindle Fire HDX 8.9 (£229), considering the great screen, support for 4G, ability to fast charge in an hour and the ability to expand storage using a microSD card slot, the Lumia 2520 represents great value for money.
Well, it would, if it ran Android. Or iOS. Or Windows 8.1 - but lumbered with Windows RT, the Lumia 2520 is nothing more than a tantalising glimpse of what Nokia could have done in the tablet market if it chose Android and not Windows.
Scores:
Screen: 10/10 - Bright and clear, the 10.1in screen is one of the best on any tablet
Design: 8/10 - A splash of colour is always welcome with the bright red definitely a winner. It is however very slippery and needs a stand to hold it up.
Performance: 8/10 - The Snapdragon chip performance is mostly good, only let down by Windows RT.
Value: 8/10 - £400 may seem expensive but for that you get 4G, 32GB storage (plus microSD) and a great screen. But Windows RT means all that counts for nothing,
Software: 7/10 - It's Windows RT. It's pretty rubbish. It's won't be around this time next year I suspect.
Overall: 7/10 - It would be one of the best tablets around if it ran Android
The Good:
Fast-charge is brilliant as is battery life
The Bad: